B.C. GENERAL EMPLOYEES' UNION CALLS ON PROVINCE TO IMPLEMENT VACANCY CONTROL RENTAL POLICY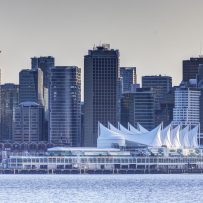 As the province moves to raise rent increase maximums, the B.C. General Employees Union (BCGEU) is urging officials to take a different approach to affordable living in B.C.
On Monday, the province announced that the annual allowable rent increase in 2024 will be 3.5 per cent — up from 2 per cent. Premier David Eby said the province tried to weigh the needs of both landlords and renters, both of whom are feeling the effects of inflation.
The union, which represents more than 85,000 workers in B.C., says that rather than increasing the rent cap, the province should be looking at a vacancy control policy, where rent is tied to the unit rather than a tenancy agreement.
As the rental policy works right now, rent can only be controlled during a tenancy. That means that if a tenant moves out of their rental, the landlord could charge a lot more to the next person who moves in.
If rent increases were tied to a unit, that would mean the rent couldn't be jacked up between tenants, the union suggests.
"Our current rent control laws reward bad landlords who continuously kick their tenants out just so they can jack up the rent," lawyer Danielle Sabelli, who works with the Community Legal Assistance Society, said in a news release.
"This harsh reality will continue until the government limits the rent increases that landlords can impose, not just during a tenancy but also when new tenants are brought in."
BCGEU executive vice president Kari Michaels told On The Coast host Gloria Macarenko that vacancy control has been implemented in other parts of the country and said a vacancy control policy was also put in place in B.C. during the 70s when inflation and rental costs were high.
Challenges for landlords
David Hutniak, the CEO of Landlord B.C., says a vacancy control policy would be a hindrance to landlords.
"Obviously, it would be extremely difficult for existing landlords to operate, to continue to invest in their buildings, etcetera," he said.
Hutniak said implementing a policy like that would "effectively stop all new purpose-built rental construction"  because developers would no longer be interested in investing in B.C.
This week, the union released a report on vacancy control, commissioned by the BCGEU as part of an ongoing campaign around affordability in the province, which it says did not find that tying rent to a unit has had significant negative impacts on developing new rental housing, according to the union.
"The majority of instances where we see this, it's other market conditions that have led to it or deliberate constraints done on behalf of the development industry in response to these kinds of measures," Michaels said.
More government action needed
The Canadian Rental Housing Index estimates that 250,000 of the more than 660,000 renter households in B.C. pay an "unaffordable" amount for housing, and 30 per cent or more of their income is going toward rent and utilities. In the case of at least 100,000 households, they are paying over 50 per cent.
Michaels notes that it will take more than just vacancy control policies to make rental housing affordable in B.C. Other measures, such as bigger investments in public housing, public investment programs for maintenance, repairs and upgrades and creating a landlord registry, are all recommended in the union's report.
"We think that this is absolutely the time for B.C. to step up and to protect people who are just not able to get by and are being aggressively pursued by landlords trying to evict them," Michaels said.
Story by: CBC News