B.C. foreign buyers tax 'will definitely have an impact on Ottawa'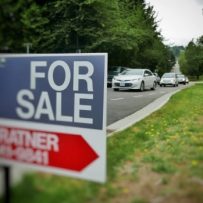 Story by: Jennifer Chevalier, CBC News
Realtor says measures to cool Vancouver's housing market could turn up the heat in Ottawa. 
An Ottawa-area real estate agent says Ottawa's housing market will feel the impact of Vancouver's new foreign home buyers' tax and could become the number two destination for foreign buyers in Canada. 
Charlie Sezlik's company markets luxury condos and homes in Ottawa to buyers in China.
He said the capital will feel a ripple effect from the 15-per-cent tax brought in this week to cool Vancouver's overheated market.
"It will definitely have an impact on Ottawa," Sezlik says. "We will definitely have people looking at Ottawa as a second option to purchase investment real estate." 
British Columbia implemented a new the property transfer tax on foreign buyers purchasing homes in the Metro Vancouver area on Tuesday. Realtors in B.C. have reported anecdotal evidence of real estate deals collapsing in the wake of the new tax.
Canadians and permanent residents of Canada are not subject to the extra fees, and the rest of British Columbia outside of Vancouver is exempt. 
"The big winner is probably going to be Toronto," Sezlik says. "A lot of those foreign buyers, particularly Asian buyers, are going to be now looking to move their money to Toronto where it's a good stable market."
Sezlik believes "big-time investors" won't be deterred from their dream of buying in Vancouver, but more middle-class buyers might be.
This is where Ottawa could move from its current ranking as the fourth-most desired location — after Vancouver, Toronto and Montreal — to second place. Ottawa real estate prices are significantly cheaper.
"We'll get the crossover. For those that aren't necessarily buying as an investment, but were looking to immigrate to Canada, or were looking to educate their kids here in Canada … they will be swinging over to Ottawa … the opportunities are great."
Locals struggle with high prices
Of course, for those looking to get on the property market or upgrade to a larger house, an influx of foreign money into Ottawa will not seem like an opportunity, but another obstacle to overcome. 
Nelson Lanthier and Christina Choueiri have been looking to move from their semi-detached townhouse in the Hunt Club area for almost two years. But the high cost of housing is getting them down. 
"It's finding the right place in the right location at the right price," said Choueiri. "We find that the homes are overpriced for what you're getting in this area. And taxes are quite high."
Lanthier said living with his wife in a house he bought when he was single is difficult.
"We have a large extended family and so we can't very well have everybody come over on the September long weekend and have a barbecue," Lanthier said.
"Three people in the kitchen, and you're definitely bumping into one another."
"Actually two people," Choueiri chips in.  
'Kelowna more of a draw than Ottawa'
One Vancouver-area housing expert scoffs at the idea that Ottawa will attract house buyers over other cities in British Columbia.
Tom Davidoff is a professor at the University of British Columbia (UBC) and the Director for the Centre of Urban Economics and Real Estate at the Sauder School of Business.
He doesn't even think Ottawa would be foreign buyers' fourth choice. 
"The most natural alternative is Victoria," Davidoff said, because cities outside Vancouver are not subject to the 15-per-cent tax.
But he said there's a long list of other locations buyers could choose.
"They might go to Kelowna, they could go to Seattle a couple of hours down the road. But I think somebody whose intent was to go to Vancouver would not see Ottawa very likely as a natural substitute."
In a statement, Shane Silva, president of the Ottawa Real Estate Board, said the board does not track where buyers come from but it is monitoring the B.C. foreign ownership tax and its impact with "great interest".