B.C. AFFORDABLE HOUSING ADVOCATES WELCOME $500 FUNDING, BUT SAY MORE COULD BE DONE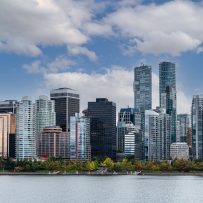 A non-profit organization dedicated to helping affordable rental housing tenants on Vancouver Island says B.C.'s new rental protection fund is "welcome news," but not necessarily the kind of help they wanted to see.
The provincial government announced Thursday that it is planning to create a $500-million fund that will enable non-profits to buy older rental buildings in the province, rather than having those buildings sold to developers.
The Rental Protection Fund, billed as a way to help protect tenants from rising rents, will give non-profit housing organizations one-time grants so they can buy affordable rental buildings.
Premier David Eby said non-profits could then "work with tenants to make improvements or expand to house more people, and at the same time protect affordable housing."
Douglas King, executive director of Victoria-based tenancy advocacy group Together Against Poverty, says although the funding is welcome, non-profits will still have to compete with large developers.
"Without an actual kind of priority in the queue when a building comes up for sale, it really just becomes whoever can be the highest bidder," King said on CBC's On The Island Friday.
He said affordable housing advocates have been calling on both the federal and provincial government to implement a right of first refusal for public and non-profit agencies, allowing them to make an offer to buy old housing stock first, before developers.
"We have concerns whether or not non-profits are going to be able to actually successfully purchase these buildings," King said.
"It's not the kind of market intervention we want to see."
But another non-profit sees it differently.
William Azaroff, CEO of Brightside Community Homes Foundation, says the funding will open new doors for their organization, which owns and manages over 20 affordable housing buildings across Vancouver.
Brightside hasn't been in the market for new buildings recently, Azaroff says, because prices are too high — but the new provincial funding may change that.
"This does change the dynamic where now we're likely to start to look at apartment buildings knowing that there's this money there," he said.
Azaroff says having a right of first refusal would help non-profits purchase new buildings. Nonetheless, he believes there will still be buildings available to non-profits, as most developers are interested in certain types of buildings in specific locations.
"I think there are lots of properties out there that are not part of bidding wars," he said.
Jill Atkey, CEO of the B.C. Non-Profit Housing Association (BCNPHA), says there are also building owners who want to sell to non-profits specifically, to ensure housing units are affordable to tenants.
The BCNPHA is one of the organizations that will be managing the Rental Protection Fund.
But she says a right of refusal would help housing non-profits make more purchases.
"A right of first refusal would allow for a bit more time to do that due diligence and to have an opportunity to make an offer," she said.
Story by: CBC News