Attracting Tenants: A Generational Approach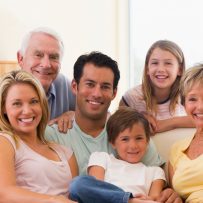 Story by: DOUG CLARK
As landlords, do we need to be concerned with the age of our current or prospective tenants? After all, we're already juggling property taxes, maintenance costs, legal issues and more. Every market is unique; targeting your marketing efforts to a specific age group isn't always useful, but in some cases it may significantly impact your return on investment.
If you're buying and renting out properties in a college market, it's easy to guess that your tenants will tend to fall into a young age group — but that might not be a major factor in marketing and tenant services. The proximity of the unit to the school is probably more important than any generational factors in driving your tenant's decision to rent. In many other situations and markets, however, we can find a number of generational influences on how tenants make decisions about their rental housing.
A recent Appfolio survey of 1,500 renters, found that about one third of the respondents had been renters for more than 10 years. The study focused on how tenants make decisions about the properties they rent, as well as what makes them move out. Three age groups were tracked in the survey: millennials, Gen Xers and baby boomers.
Before we look at differences, there are some preferences that cross generational lines. Out of 11 criteria important to renters across the three age groups, the top six items were exactly the same and ranked in the same order:
Friendly and responsive staff
Community environment
Property amenities
Service amenities
Facility amenities
Ability to interact with property management online
This is good information for landlords, as we can focus on improving our properties and services for these top six criteria and cover a wide swath of our tenant customer pool.
Now, we can start fine-tuning our marketing and services by age group. In an urban environment heavy with apartments and businesses of all types, you may not need to worry about this too much. Plenty of prospective tenants and a high demand for rentals puts you in a lucky group. But, if you're like most landlords, you have to constantly monitor your market, watch rental trends and occupancy levels, and compete for tenants.
Millennials and Gen-Xers
If your units are in a market with more millennials and Gen Xers, such as technology business areas, then you can use this data when deciding how to target your marketing and services to these younger age groups.
40 percent of millennials and 33 percent of Gen Xers indicated that the ability to pay their rent online is extremely If these age groups are significant in your market mix and you're not set up for online rent payment, this can make a difference and isn't overly expensive.
Perhaps it's the fast pace of our digital world and the greater reliance on technology by younger tenants, but millennials were 50 percent more likely to move out of a rental because of dissatisfaction with property management. They mention poor communication and poor response to service requests.This ties in with their statement that it's important for landlords to communicate via email and text messaging. It seems that other modes of communication might be considered slow or unresponsive. Email is free, and text messaging is unlimited for most phone plans. If this age group is important in your market, you should be using email and SMS to talk to your tenants.
Both the millennials and Gen Xers cited online rental listings as the most used technology-related service on their list. This is worth action, because landlords can fill units faster if they market their properties online. You should place your rental ads in every affordable local and national search engine.
Baby Boomers
Baby boomers often choose to live in areas with milder climates or places with recreational opportunities that fit with a retirement lifestyle. What this group values in a rental unit and the factors that upset them and make them move away are different in some ways; we can use this information to improve our occupancy rates and ROI.
Unlike the other groups, baby boomers said that the main reason they left their units was because they were too expensive, though it was only 20 percent of them who said this. Another 20 percent said that an undesirable location or bad neighbors forced their moves. It seems that having a high quality of life with few annoyances is important to them in their retirement years. Cost is an important quality of life factor; when living on a fixed income, every dollar spent on rent means one dollar less for other necessities or enjoyment.
Technology remains important across generations, as baby boomers ranked interacting with management online just as highly as the millennials and Gen Xers did – but they didn't think that it rose to the level of forcing a move if not offered.
Common to All
All three groups had the same top five property selection criteria:
Walkability/proximity to workplace and community
Building upgrades
Pet/kid friendliness
Social responsibility
Ability to pay rent online
This is a great study, as it's not just an academic exercise. With this data, landlords have specificinformation about what their tenants look for in a rental, as well as an understanding of what deficiencies will cost you a tenant. So, what's next?
Study your market and the tenant pool with relation to age groupings.
Take specific action steps to address the desires and requirements of your most influential age groups.
These action steps are not particularly expensive, and most are easy to set up. You can't change your location, but you may be able to improve your enforcement of tenant behavior rules to avoid departures due to "bad neighbors." Respond promptly to all tenant contacts, and communicate in the ways they prefer. You might be surprised by how quickly you can improve your rental property ROI with a few simple updates to your rental strategy.