Association News and Events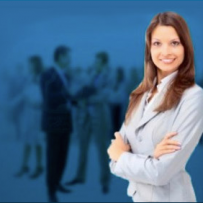 HDAA – Trade Show
Wednesday, March 11  –  Hamilton
The Hamilton and District Apartment Association (HDAA) its annual Trade Show starting at 6:30pm with more than 65 exhibitors ready to discuss services and products to make landlords more successful and profitable. This free event is for landlords, property managers and owners in Hamilton and the surrounding areas. There will be draws with a chance to win an IPad touch, and other prizes. The VIP reception starts at 5:30.  Tickets for the reception are $40.  Contact Paul McAlister at hamaptass@gmail.com for details.
WRAMA – General Membership Meeting
Wednesday, March 11  –  Kitchener
The Waterloo Regional Apartment Management Association (WRAMA) will hold a general membership meeting at the Golf Steak House, 598 Lancaster Street West in Kitchener.  The optional dinner (at a cost to be paid to the restaurant as usual) will be served at 6:00 pm, and the 2-hour seminar will begin at 8:00 pm.
Pamela Krauss, a lawyer with Morrison Reist, will address Human Rights In Ontario — how they impact your business," and Russ Elliott, a broker with All-Risk Insurance, will address "Liability Insurance – what is not covered by your policy."  For more information, call 519-748-0703, or email membership@wrama.com.
FRPO RTA Seminars
These popular half-day seminars highlight best practices that will optimize your investment returns, avoid legal problems and resolve disputes.
April 9th Toronto – Old Mill Inn
April 15th Ottawa – Hampton Inn
April 16th Kingston – Donald Gordon Conference Centre
April 21st Hamilton – Waterfront Centre
April 29th Toronto – Old Mill Inn
FRPO Members $99.99 plus HST   |   Members of a FRPO recognized Regional Association $149.99 plus HST   |   Non-Members $199.99 plus HST
_____________________________________________________
Landlord Tenant Board Update
Changes Designed to Improve Efficiency and Reduce Delays
On February 24, 2015, the Chair of the Ontario Social Justice Tribunals, Michael Gottheil, met with FRPO's Board of Directors to describe several changes the Landlord Tenant Board (LTB) is making to its forms, processes, and hearing schedules.
These changes are all being made to improve the speed and efficiency of the hearing process. Over the past year, FRPO has worked closely with Chair Gottheil and his staff to identify solutions that can reduce delays for landlord applications – delays that serve neither the interests of landlords or tenants.
In addition to the changes listed below, Chair Gottheil also indicated the Board will also consider additional measures in the future that improve both speed and fairness in the way hearings are conducted.
Updated forms starting April 1
LTB forms will soon be easier to understand and fill out. Landlords will be able to preview the updated forms on the LTB website starting March 1. Do not start using the new forms until April 1, 2015.
LTB to start serving the notice of hearing starting July 1
Beginning July 1, 2015, the LTB will start serving the notice of hearing and the application to both the applicant and the respondent. Currently, the applicant serves these documents to the respondent. This new process will be more streamlined:
In most cases, applicants will no longer have to serve the notice of hearing or submit a certificate of service.
The board will no longer send a letter to respondents confirming the information in the notice of hearing, so a step will be removed from the process.
Until July 1, applicants should continue to serve the notice of hearing and file a certificate of service.
The rule governing these new procedures will be posted for consultation in early spring.
Change to scheduling of Toronto North and Toronto South hearings
The LTB is making changes to the way hearings are scheduled in the Toronto South and Toronto North offices. Currently hearings are scheduled in half-day hearing blocks. Starting in March 2015, cases will be scheduled in full day hearing blocks. This is how hearing blocks are scheduled in many other hearing locations in the province.
Some landlords have questions about this change. According to the Board and Chair Gottheil, holding full-day hearing blocks will help reduce the backlog of cases which can be quickly settled or mediated. Other cases, which need to be heard by an adjudicator, can then be attended to faster. This will result in fewer cases being adjourned to another date due to lack of time.
For more information on any of the upcoming changes at the Landlord and Tenant Board, call them at 416-645-8080, or toll-free at 1-888-332-3234.