ASH REIT to buy student accommodation across Ontario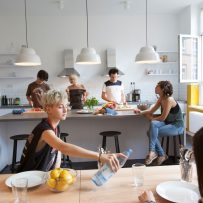 Alignvest Student Housing Inc. has announced an investment in high-quality student housing across Ontario.
The REIT aims to consolidate Canada's high-quality student housing sector which is says is fragmented. It has been focused on this aim since its inception in June 2018.
Alignvest is in conversations with several property owners across the country and this latest deal doubles its asset base, enabling it to make economies of scale.
It will add more than 3,300 PBSA beds to the REIT's assets, across seven attractive and highly-amenitized properties in Ontario and an asset base approaching $400 million.
"We are excited about adding these high-quality properties to our current portfolio. This purchase maintains our best-in-class approach to the student housing market and elevates our platform to be a significant owner/operator of university student housing in Canada," said Sanjil Shah, manging partner.
The properties are located at 333 and 339 King Street North, Waterloo, Ontario ("King Street Tower I & II"), 1686 Main Street West, Hamilton, Ontario ("West Village Suites") and 1700 Simcoe Street North, Oshawa, Ontario ("Village Suites Oshawa").