As house prices rise, bidding wars enter Toronto's increasingly tight rental market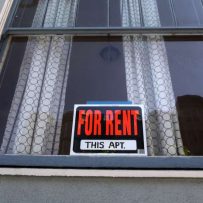 Story by: Gary Marr | Financial Post
If you're sick of bidding wars in the housing market, you might not find refuge in the rental world.
Toronto's rental condominium market is starting to generate price increases that haven't been seen in years, as tenants squeezed out of the housing market look to lease instead.
"What the numbers imply is that people are paying more for (rent) than is being asked," said Shaun Hildebrand, senior vice-president of Urbanation Inc. whose first quarter results show a 6.8 per cent increase from a year ago in rental rates for condominium units leased through the Multiple Listings Service system. "We noticed condo prices began to accelerate in the second half of last year. Rents had been pretty flat for two or three years in Toronto before that."
Urbanation said that 417 units of 6,163 in the quarter rented for higher than their asking price, a 59 per cent increase from a year earlier. The number of units that rented for more than $3,000 per month almost doubled from a year ago to 276, the company said.
Those increases match national numbers from Canada Mortgage and Housing Corp. released in November showing prices rising in Toronto. Like the housing market, the only major urban centre with steeper rental increases than Toronto was Vancouver, where prices for a two-bedroom apartment were up 4.6 per cent from a year earlier, according to the CMHC.
Local Toronto broker David Batori said he's seeing it on the ground when he lists a property for rent — something he doesn't do often because he says there is such high demand and tenants just stay put.

"I had a basement apartment. It was nice, it had been renovated with higher ceilings," said Batori, the broker of record with Re/Max Hallmark Batori Group Inc. "We were asking $1,250 a month, we got into a bidding war with three bidders and settled for $1,380."
Batori says renters are making aggressive offers to lock down units, some willing to cut a cheque for a year's rent in advance just to make sure they can find lodging.
The demand for condo units comes as Urbanation says average rent for a one-bedroom apartment in Toronto averaging 650 square feet is now $1,645. The average rent in the first quarter of 2016 was $2.53 per square foot, up from $2.37 per square foot a year ago.
"The rental market is benefitting from strengthening fundamentals such as employment and population growth, but also quickly eroding affordability and intense competition in the ownership market," Hildebrand said.
Last week, based on March sales, the Toronto Real Estate Board said the Greater Toronto Area was on pace for another record year in activity. The average sale price for all homes across the GTA jumped 12.4 per cent from a year ago while the average detached home sale price reached $1.174 million.
Urbanation said condo apartments rented through the MLS system jumped 25 per cent year over year to 6,163 units in the first quarter of 2016. Last year was a record-breaking year for rental activity, with 27,155 units renting through the MLS — up 19 per cent from a year earlier.
The demand for rental space helped spur purpose-built construction starts to a 25-year high of 3,476 units in 2015. Urbanation says applications for new rental developments were up 40 per cent in the first three months of 2016. The company says the vacancy rate within the 7,309 purpose-built units completed since 2005 averaged 0.5 per cent.
"Even with record numbers of condos coming up for rent by investors, conditions have tightened, supporting increased rental development," Hildebrand said.
Douglas Porter, chief economist for Bank of Montreal, said that in general the strong resale market simply reflects a robust underlying demand picture for housing, which in turn will be reflected in a tightening rental market.
"The surge in detached home prices is likely driving more people into either buying condos or remaining longer (than they would like) in rental spaces, tightening supplies of rental units," Porter said. "Plus, the rise in home values could also be prompting owners (especially those who have only just started to invest in units) to ask for higher rents to help cover the higher carrying costs."