Are Toronto's developers gearing up to build more rental housing?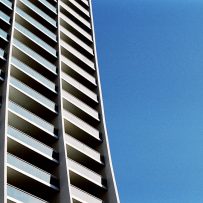 Story by: Monika Warzecha  |  BuzzBuzzHome
Colliers International believes Toronto will see more purpose-built rental construction in the years ahead, echoing murmurs throughout the industry forecasting a boost in new apartments. The commercial real estate company is forecasting a few more city condo developments crossing over into rental territory during their construction, something Toronto has witnessed with high-profile projects such as The Selby and Kingsclub switching to rental.
"With the exceptionally low vacancy rate and the shift of preference from single-family homes in the suburbs to apartment-style units, the developers have begun to transition from condominiums to purpose-built projects," Colliers stated in its Spring Land Report for the GTA, released Monday.
"Investors heavily involved in office and industrial real estate are now shifting into investing into multi-residential properties as well."
It's something other major real estate organizations have predicted. In its spring outlook report for Ontario, the Canada Mortgage and Housing Corporation (CMHC) said "demand for less expensive multiunit ownership and rental housing will grow faster, particularly in Ontario's most expensive ownership markets."
Currently, rental construction remains a drop in the bucket compared to condo construction in Toronto. In March, CBRE, a commercial real estate services company, released data on the slight uptick in rental housing construction in Canada, a trend it said was still in its infancy. For 2014, CBRE found that purpose built rentals made up just 12.3 per cent of apartment construction starts in 2014, compared to 87.7 per cent devoted to new condos.
However, 2014 still saw a modest increase in purpose built rental apartment construction compared to previous years. The average number of rental starts was 1,799 in 2014. Between 2009 and 2013, the number of rental starts averaged 1,546.
Developers committed to rental still manage to raise eyebrows. When Westbank announced that it would introduce roughly 1,000 purpose-built rentals — and not a single condo — in its redevelopment of the Honest Ed's site at Bloor and Bathurst, it caught a number of real estate watchers off guard.
Ian Duke, a spokesperson for Westbank, said the company wasn't surprised by the reaction the announcement generated. "Seen through the lens of the last twenty years it is an unusual decision," he said.
"We're seeing right now a historic opportunity to take advantage of incredibly low interest rates, which really is what is driving most of the resurgence in purpose built rental. We're building Bloor and Bathurst to own and operate ourselves. From an investment perspective, we just think this is great place to build a significant long-term asset."