Apartment Marketing Trends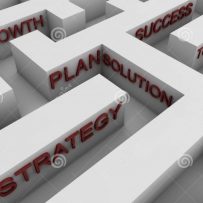 With technology constantly advancing, it can feel daunting to keep up with latest and greatest trends in online marketing. Every year, it seems like a new social media network is popping up and quickly grabbing the attention of users throughout the country. How can you sift through the fray and get to the heart of what really matters when it comes to marketing your apartment listings online? What are the statistics that might make you focus your energy on one social media behemoth over another? We break it down for you!
Brand Ambassadors:
Your brand is your signature, and it is how potential tenants will come to recognize you. If you are well known in the online world as being responsive to both praise and complaints from tenants, you are building your brand organically. Word-of-mouth recommendations will increase from your brand ambassadors – also known as your current tenants. This is the type of exposure that money simply cannot buy. By being engaged with your tenants in a public forum, either by Facebook postings or by responding to them on Twitter, you are demonstrating your care and attention to resolving issues promptly. According to a survey by American Express, 88% of consumers are less likely to conduct business with a company who ignores their complaints and questions on social media. Remember – transparency goes a long way to creating trust and building relationships with tenants and potential tenants alike.
You're Speaking My Language:
If you think social media is a forum to engage with younger people only, think again! The website JeffBullas.com released interesting statistics in 2013 that show how older generations are quickly adopting social media. In fact, the fastest growing age demographic for Twitter is 55 to 64 year olds. This means that your social media strategy will need to include information that is interesting and relevant to all age groups. There are literally millions of people you can reach on Twitter alone (228 million, to be exact) and they are all looking for information that speaks to them. Post the same apartment rental ad but highlight different features that are appealing to each age group to get maximum exposure and reach.
YouTube: More Than Cat Videos:
If you have spent any amount of time on Facebook, you will know just how quickly a video can spread (that's why they call them viral, after all). When mere words are not enough, make an eye-catching video. Show off your great suites, your building's amenities and the amazing landscaping. Give people a sneak peek into what their new neighbourhood looks like. According to JeffBullas.com, YouTube videos reach more U.S. adults in the 18-34 age bracket than any cable television network. That is a massive amount of people who are waiting to view your great property with the click of their mouse. And, hey, you can throw in a little cat video if you'd like.
Contact the RentSeeker.ca Team to learn more about our Apartment Marketing Services including:
➤ Listings & Syndication
➤ Property Videos
➤ 3-D Floor Plans
➤ Website Design, SEO & PPC Campaigns
➤ Social Media Marketing
➤ Custom Branded QR Codes
➤ Custom Print & Banner AD Design
➤ And much more!
These Apartment Marketing Trend Tips were Provided by the Greenwin Team