Apartment Fires on the Rise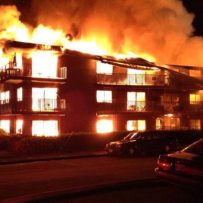 Following last December's fire that left one dead , the massive fire that leveled a three story apartment building in New Westminster, BC (video coverage below) and last week's fire that destroyed Hamilton's oldest apartment buildings on Bold Street, seem to have resurfaced major media attention regarding fire safety in the rental housing industry.
Although many of these fire's we're not tenant related, these recent events should give property owners and tenants a reason to pause and consider their own safety from fire.
Prepare Tenants For An Emergency or Disaster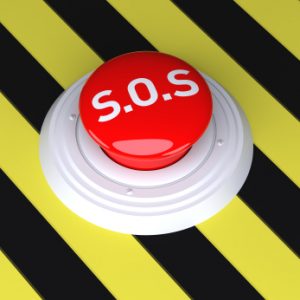 It may seem that it is not your responsibility to prepare your tenants for an emergency or disaster. However, when a major event does occur, how your tenants respond can become your problem. They may panic or become angry when something terrible happens. Often the property management company is the first target for their panic and/or anger. They could be very unrealistic and expect you to perform the impossible for them. So…what should you do?
You cannot predict, avoid, or prevent emergencies/disasters. However, you may be able to educate residents on how to avoid a home fire or plan what to do if a hurricane, flood, or other unforeseen event occurs. It takes a little planning but it could make a difference when times are extremely stressful.
You can communicate in several different ways but what is important is to convey this information consistently to all tenants. Here are some methods to use:
Rental agreement – it helps to put some information in your lease, such as an emergency number or clarification on what you can or cannot do during a disaster.
Tenant newsletter – if there is a company newsletter for your tenants, include standard emergency information in each issue, and/or periodically include an appropriate article such as how to avoid a home fire.
Company website – create a page on what to do if there if an emergency or disaster that is common to your area.
Resident/Tenant Handbook – create an emergency/disaster section that gives them detailed information.
Emergency/Disaster Handbook for residents – a separate document provides them with more information for them to use and emphasizes the importance of disaster planning for their residence.
There is much available that you can pass on to your tenants. The more they know can prepare them to cope independently of your property management office until the worst passes. Here is important information to relay to your residents.
The importance of obtaining resident/tenant insurance
What residents can or cannot expect of their property management company during an emergency/disaster
How to prevent interior and exterior fires
How to prevent chemical hazards
What to do during a power outage
What to include in an emergency/disaster kit for the residence
How to create an emergency/disaster plan for the resident's household
What to do during the emergency/disaster
What to do after an emergency/disaster passes
You may feel that all this preparation is unnecessary but consider how busy you will be if some unexpected event occurs. It is better to know you did your best to help your residents and that you might avoid some unnecessary calls?
Story by: Jean Storms, Landlordsource.com
Since tenant education and awareness are key, here are some tips you may want to pass along to ensure your tenants take individual responsibility to help prevent fires and to protect themselves: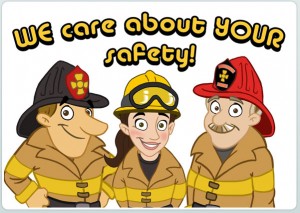 • Check your smoke alarms regularly. A good suggestion is to at least twice a year. Although it is the legally a property owner's responsibility, your first objective is safety, so ensure that the batteries are replaced.
• Store and dispose combustible items properly.
• Know your escape route. Every building should have a posted fire evacuation plan. If there isn't one, demand that the property owner make one, or in a smaller building situation, you might design one yourself.
• Protect your pets. Some tenants have a sign on their door so the fire department will know there is a pet in the unit.
• Purchase insurance. Although the issue of insurance is a personal risk assessment, a  premium of a couple hundred dollars a year provides valuable peace of mind. Make sure you know what the policy covers and does not cover.
• Make sure that the property owner checks all the fire safety equipment (like fire extinguishers) regularly.
• Call the Fire Department if you have concerns about the fire safety in your building. They have authority to enforce the Fire Code.
If you are a victim of a fire, you do have rights and there are many community agencies that can help you.
• Keep good records and keep track of any expenses result from the fire. You should know what you own, and what your losses might be.
• If your building is damaged but not destroyed, make sure that you know your rights to re-occupy the unit when repaired.
Here is a handy facts and checklist document from Fire Prevention Canada:
http://www.fiprecan.ca/sheets/fact_sheets.pdf
Recent fire related disasters:
http://www.cbc.ca/news/canada/toronto/toronto-apartment-fire-leaves-1-dead-1.2476194
http://www.cbc.ca/news/canada/hamilton/news/fire-destroys-27-bold-street-one-of-hamilton-s-oldest-apartments-1.254583
http://www.cnn.com/2014/01/23/world/quebec-elderly-home-fire/
http://www.cbc.ca/news/canada/british-columbia/apartment-fire-breaks-out-in-south-granville-building-1.2494346
http://www.firefightingincanada.com/content/view/7328/213/