Apartment due diligence: Unglamourous, but vital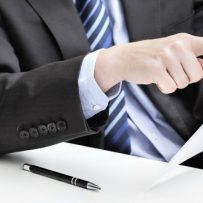 The excitement and stress of negotiations have reached their peak as initial negotiations are concluding for your apartment acquisition. Now the realities of due diligence are rearing their ugly head.
Due diligence is an unglamorous but vitally important part of any deal. At face value, it involves the careful review of a mountainous amount of documentation. But if done right it also requires discussions with a diverse array of employees, vendors, lenders, government agents and the current owner. These are parties that you must work with carefully, hoping that they will be honest and forthcoming with you.
Unfortunately, due diligence is perhaps best approached with the belief that the vendor is trying to hide something from you. That level of caution is what is needed, because although there is tremendous momentum when a deal is moving through the offer process, a prudent purchaser should always have in mind the option to withdraw from the process if faced with a reality that you are unwilling to accept.
Because of this, it is wise to go in to due diligence knowing your answer to the following questions:
What material facts would stop me from closing this deal?

What discrepancy amount between projected and actual net operating income would cause me to walk away?

How would my operations cost differ from the existing based on my operational model?
Keeping these questions and your answers to them front of mind can help you draw a line in the sand if issues arise, and prevent a costly mistake from being made.
As the purchaser, you must push for information when it is not willingly shared. The seller will not hand you a list of problems and issues – it is your job to find them.
In multi-residential transactions, the property you are purchasing is tenanted by individuals governed under the Residential Tenancies Act (in Ontario, or similar legislation in your province). This creates a barrier in your due diligence process. In an ideal world, you would have free access to every apartment unit and the ability to talk with and interview each tenant. The reality is that you must be selective in choosing which tenant to interview and which units to inspect.
One approach to this is to request the tenant complaint records first. This way, you can select "problem" tenants from this list, and make them your interview choices to get a truer picture of the building from a tenant perspective. Do not rely on the landlord to provide example tenants or suites, as inevitably you will only be presented the cleanest picture possible.
Another strategy that is underutilized in apartment acquisition due diligence is analyzing tenure. All too often, a rent roll is received in due diligence showing rents paid and tenant name, but a vital data point is missing – the move-in date. This should not be overlooked, because although you may be buying with the expectation of raising rents, if turnover is low, the implementation of your strategy may be challenged.
These are just a few approaches to apartment due diligence. The challenge and complexity of the topic does not lend itself to short summaries. Fortunately, there are many useful tools to aid in making a systematic process that you can follow with every acquisition. Books such as The Checklist Manifesto and The Due Diligence Handbook for Commercial Real Estate: A Proven System to Save Time, Money and Create Value When Buying Commercial Real Estate are invaluable tools that every buyer (and seller, for that matter) should have on their desk.
Even if the problems found during the process are not fixed by the seller, their discovery will ultimately provide additional negotiation leverage at closing. With a process and mindset for success, due diligence can go smoothly and prevent steps from being overlooked and costly mistakes being made.