Alberta official questions data used in B.C. money laundering report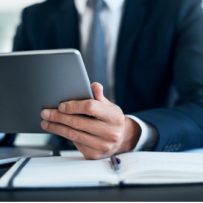 A report commissioned for the government of British Columbia warned that money laundering in real estate is widespread across Canada – but a government official in Alberta is alleging that the conclusions are based on unreliable data.
According to the report from former B.C. deputy attorney general Maureen Maloney, more than $7 billion in dirty money was laundered in the province in 2018, hiking the cost of buying a home by about 5%. The report also estimated that Alberta had $10 billion washed through its economy.
The report used the "gravity model" to determine how much money was laundered within the country and how much moves between Canada and other countries. "The basic idea behind the model is that there are worldwide proceeds of crime, stemming from drugs, corruption, theft, fraud etc.," Maloney said in the report.
"The gravity model assumes that total world proceeds of crime set aside for laundering will be allocated around the world according to the attractiveness of countries according to both affinity and physical distance."
However, Doug Schweitzer, Alberta's Minister of Justice and Solicitor-General, told the Globe and Mail that the data may be questionable.
"The figure presented for Alberta appears to be the product of economic modelling that may not be completely reliable," said Schweitzer. "We use intelligence from front-line law-enforcement agencies, not data we can't verify."