Alberta housing sector resurgent thanks to Edmonton and Calgary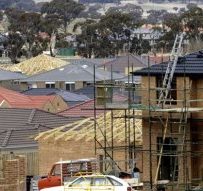 With the petroleum-centric Albertan economy gradually making a comeback, the province's real estate sector is growing more and more tempting for buyers and investors alike—and nowhere is this more evident than the resurgence in the Edmonton and Calgary housing markets, according to industry observers.
"For both Edmonton and Calgary, there are great buying opportunities right now, but there's no rush," Real Estate Investment Network (REIN) CEO Patrick Francey told Next Home. "That's the good news. You're finding the properties that cash-flow in a single-family would have preferably come from basement suites. Anything that's in the $400,000 to $500,000 range is still very strong, but ultimately, there are good opportunities to buy. You've got to look for the deals, but they exist. And there are cash-flow opportunities, especially in single-family uptown suites."
Culling data from the Canada Mortgage and Housing Corp. along with latest provincial information on employment, population, and wage growth, Next Home noted that Edmonton and Calgary properties currently offer the best returns for investors who "buy, hold, and rent".
Edmonton benefited from being hardier than other provincial markets, according to local real estate professionals
"The Edmonton market has been a real head-scratcher the last little while," according to Tom Shearer of Royal LePage Noralta Real Estate, Edmonton. "Investors keep asking me, 'When is the big drop going to happen, so I can buy in?' The big drop never really hit. Prices climbed in 2015, 2016 and now we're finally seeing a small drop in prices. That might even be attributed to the changes in financing rules in October 2016."
Shearer cited the city's downtown as a spot of particular interest, especially with its several new condo complexes under construction. "I believe that the excitement of having the Ice District and several other projects come to life downtown has created a new energy and is increasingly drawing interest from homebuyers and investors alike."
Meanwhile, Calgary's downtown—along with Okotoks and Chinook—boast of competitive home prices, rental growth, and occupancy rates.
"Demand for these regions is continually growing, as many buyers and potential renters have become increasingly interested in these markets," sayeth John Hripko of Royal LePage Benchmark, Calgary. "If investors choose to suck it up and purchase a property at current rates, they would likely turn a monthly profit in the near future, as oil prices continue to stabilize and the Alberta economy returns to its former glory, causing rental rates and home prices to increase."