Airbnb hogging Toronto's limited rental supply – CCPA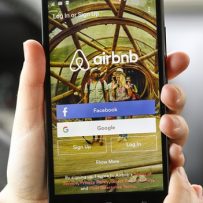 Story by: Ephraim Vecina
Airbnb's continuous misrepresentation of its business has led to it cutting into much of Toronto's already scarce supply of rental space, the Canadian Centre for Policy Alternatives argued in its latest study released on September 22.
"[There is] a disconnect between the Airbnb narrative around 'sharing' that is at the heart of its advertising campaign," the CCPA wrote in its report, as quoted by the Toronto Star. 
Since 2014, Airbnb has seen 288 per cent growth in Toronto, with recent major events like last year's Pan Am Games cited as possible contributors to the platform's expansion. In July alone, the number of Toronto Airbnb listings outstripped that of Vancouver by nearly twofold. 
These developments are harming licensed hotels in the city as well as gobbling up what few rental properties are left, CCPA said, especially since Toronto listings for entire houses and condos are approximately two times more numerous than listings for rooms.
In its study, the CCPA found that Toronto's condo-filled waterfront areas provide the clearest examples of this phenomenon. These communities accounted for 1,676 listings as of last week, with as much as 83 per cent being for complete homes.
"We wanted to get a statistical snapshot of what the activity is like in Toronto because when we started our line of inquiry nobody had done that," CCPA director and report co-author Trish Hennessy said. "Vacancy rates have virtually flatlined in the [waterfront communities of] Liberty Village and Church-Yonge area. 
This accompanied a mere 2 per cent growth in vacancies, "far less than the rise in the number of condos or units that have been built in that area."
Industry professionals' experience in these locales backed up the CCPA's observations
"I'm having a hell of a time finding [space] because these Airbnb people are out there trying to grab onto these properties now," agent and Condo Owners Association founder Linda Pinizzotta said, adding that she is currently working with a customer from Texas.