Affordable housing project for single parents underway in Regina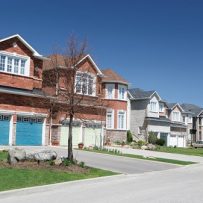 A rental housing project targeted for single parents who need support to secure and maintain housing is underway in Regina, Saskatchewan.
Ground-breaking for the project was announced on August18. The project is a four-level apartment building that will be built on land owned by Gabriel Housing. It will consist of six one-bedroom and six two-bedroom units.
The Government of Canada, through Canada Mortgage and Housing, and the Province of Saskatchewan, through Saskatchewan Housing, are jointly contributing up to $1.63 million to the project. The contribution is pursuant to the Canada-Saskatchewan Investment in Affordable Housing 2014-2019 agreement.
The city of Regina will contribute $240,000 to the total funding as well as incentives towards the project. Meanwhile, $1.1 million will come from Gabriel Housing through cash/land equity and mortgage financing. The project will be leased to Aboriginal Family Services, who will provide the tenants and support services.
"Our government is working hard to provide Canadians with safe and affordable housing, which is the foundation of strong, productive communities. We are proud to support the creation of these new affordable rental housing units which will help improve the well-being of single parent families here in Regina," said Ralph Goodale, minister of public safety and emergency preparedness.
"These homes will enable single parent tenants and their children to live in a safe and stable environment. Our government is pleased to have a role in making this project a reality, and to work with our partners to help Saskatchewan people in greatest housing need. This initiative, and others throughout the province, furthers our plan to keep Saskatchewan strong," said Donna Harpauer, acting minister of social services and acting minister responsible for Saskatchewan Housing.