Affordable housing complex to arise in Niagara Region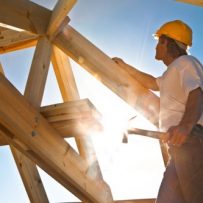 Government officials broke ground on a new affordable housing complex in St. Catharines earlier this week, heralding the commencement of an $11-million development aimed at residents currently on the region's affordable housing waiting list.
St. Catharines—which has one of the highest rates of affordable housing need in Niagara, with a waiting period of approximately 12 years for a one-bedroom unit—received the funding from the federal and provincial governments through the Investment in Affordable Housing agreement.
The development at 527 Carlton Street is slated to offer 64 one-bedroom units, 8 two-bedroom units, and 13 accessible units (a combination of one and two-bedroom units) upon completion. The two-bedroom accessible units will be designed with caregivers or medical equipment in mind.
"The peace of mind that comes with having a secure and stable home is invaluable. St. Catharines and Niagara has long been plagued with a severe lack of affordable and accessible housing. [This] announcement is proof positive of our government's commitment towards investments in affordable housing, made in Budgets 2016 and 2017. Access to affordable housing will help grow the middle glass and keep residents in Niagara, continuing to bolster our local economy," according to Chris Bittle, Member of Parliament for St. Catharines.
"Creating new affordable housing options in communities across the province will help residents moving into these new state-of-the-art facilities focus on other aspects of their lives," added Nathalie Des Rosiers, Parliamentary Assistant to the Minister of Housing.