Advice to Ontario: Vancouver's idea to build more rental housing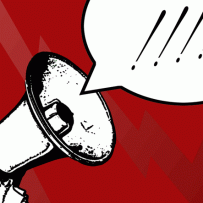 Recently, the average price for a new home in Toronto surpassed $1 million1. In a world of million dollar homes and average condo prices above $350,000 (five times the median household income) it's little wonder that governments are looking for ways to encourage new rental housing construction.
Average monthly rents for tenants, on the other hand, range between $1,060 and $1,200 month.  Average rent increases in Ontario have averaged just 1.9% per year since 2003 – less than inflation and less than wage growth. Renting is a good deal for households, and governments should look for ways to encourage developers to supply more purpose built rental units.
The Problem: High House Prices Relative to Incomes:
In Ontario, the old and outmoded way of supplying new rental housing was for the government to build it itself.  Much of Ontario's 282,000 social housing rental units were built between the 1950's to the early 1990's.  Just the cost of keeping these units in a state of good repair now exceeds $1.1 billion, with Toronto's social housing units alone requiring $750 million in repairs2.  How bad can it get? In New York City, its social housing authority now has a $6 billion capital repair backlog.
Clearly, building new social housing is out of the question. The Ontario government is $310 billion in debt and will have an $11 billion annual budget deficit this year. It's not even clear how repairing existing social housing will be paid for, let alone building more units.
Good News: Private Sector Landlords are Helping
The good news is that private sector landlords are willing to step in to help. Last year, landlords across Ontario invested $1.8 billion to construct new rental housing units. Over five years from 2007 to 2012, over 56,000 new private sector rental homes were built.  The industry also invested $2.8 billion in repairs and renovations – in 2012 alone3.
With housing costs continuing to increase and vacancy rates dropping, are there other solutions to further boosting private sector rental supply?
Vancouver, B.C. has a program that Ontario may want to consider. The city of Vancouver (population 600,000) has a secured rental housing policy called Rental 100. Rental 100's stated purpose is to encourage the development of projects where 100% of the residential units are rental. Under the policy, all rental units created will be secured for 60 years, or for the life of the building, whichever is greater.
The policy targets moderate income households, and will help the City reach its goal of creating 5,000 new units of market rental housing by 2021. On a proportional basis, this would be equivalent to 90,000 new rental homes across Ontario.
How Rental 100 works
Developers must first commit to building rental projects where 100% of the residential rental housing units are secured for 60 years or life of the building, whichever is greater.
Eligible incentives include:
Waiving of Development Cost Levies
Parking requirement reductions
Relaxation of unit size to 320 sq. ft. (provided design and location meet the City's liveability criteria)
Additional density beyond what is available under existing zoning (for projects requiring a rezoning)
Concurrent processing (for projects requiring a rezoning)
But, will new rental housing be affordable?
Vancouver has recognized that all new rental housing ultimately helps improve affordability. Affordability will be achieved primarily through the tenure, as renting is inherently less expensive than owning. In addition, affordability will be attained through reduced parking, modest size, limited on-site common amenities, level of finishing, and other design considerations.
Rental housing is more affordable than ownership housing. While owning a home may seem an attractive way of building equity and worth, for most middle and lower income households renting simply offers a lower monthly cost.  Currently, owning a home costs 2.5 times more than renting, according to the Bank of Canada chart below.
How much will this really cost?
In Vancouver, its Rental 100 policy is expected to 'cost' taxpayers about $6 to $9 million in waived development charges over a ten-year period.  Again, proportional to Ontario, this would be equivalent to about $110 million to $160 million over ten years.  Essentially, this is less than one-tenth of what the Ontario government says it needs to build more social housing – money it does not have and has no prospect of obtaining. All this pales in comparison, of course, to current investments by the private sector of $1.8 billion per year in new rental housing.  More investment can be unlocked with the right policies.
The lesson here is that when thinking of ways to improve housing affordability, there is no need to re-invent the wheel.  Vancouver, Canada's 2nd largest city, has already found a solution.  At the very least it deserves a 2nd look in Ontario.
1. "Average Price For A Single-Family Home In Toronto Passes $1 Million", The Huffington Post Canada  |  By Daniel Tencer, 04/18/2014 
2. Toronto Community Housing: http://www.torontohousing.ca/about_managing_our_housing_assets
3. KPMG 2013, "Economic Impact Assessment Study – Ontario's Rental Housing Sector"
Story by: Mike Chopowick – See more at: http://www.frpo.org/advice_ontario_newrentalhousing#sthash.Cu0pHEXk.dpuf