A POPULARITY CONTEST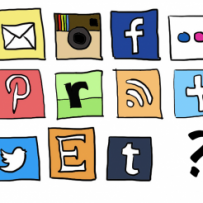 12 Super Social Tips   |   By Erica Rascón, YARDI
Social media is an integral part of today's consumer relations and marketing. As such, it pays to be on top of your social media game. A few tips will make your outreach efforts easier and more effective.
1. Create a user-friendly handle. Keep your username short and free from fancy characters. Users shouldn't have to flip through multiple screens on their QWERTY keyboards just to @, # or follow you. Those seconds (and characters) are precious! Users will skip over a name that's too complicated. Fewer retweets, likes, and follows leads to fewer business leads.
2. Be consistent. While we're on handles, pick a handle that you can use across all of your platforms. Consistency makes you easier to find and remember. Secondly, avoid frequently changing your username.
3. Social media isn't about you. The platform is actually for your clients and potential clients. It's a place where they can learn more about you, interact with you, and share feedback. Be client-centered rather than using the platform as a billboard for yourself.
4. Join in on other conversations. Find relevant businesses or causes and join in on their conversations. Having your name in different places increases exposure. The affiliations with other companies can also help clients know a little more about you and your interests.
5. Research using social media. Feedback, especially negative feedback, is an excellent way to learn what's working in your brand and what's lacking. Take that feedback seriously by responding to inquiries and mitigating reputation disasters. Learn from what your tenants and guests are telling you.
6. Represent the community, not just units. Add variety to your posts and tweets by selling your community: great amenities, shops, and restaurants nearby; interesting facts; events; and even a dash of history will make your area more interesting. You will also bolster local pride, which is a selling point within itself.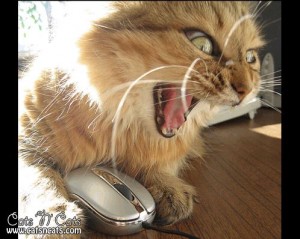 7. Never badmouth the competition. Drama is a tactic that works for celebrities but it's bad business for you. Rather than exposing the flaws of the competition (even if the accusations are true) focus on promoting the benefits of your brand.
8. Why not hire your biggest fan? This could work anywhere but especially for student housing. Identify users who frequently interact with you, who are passionate about your community and what it has to offer. Consider adding that person to your team (as an employee or volunteer) to continue spreading the word. Others will like your responsive, grassroots approach to business and they will likely get more involved.
9. Blogs affect consumer attitudes about your brand. Rather than just posting event details and floor plans, use your blog as a sounding board for satisfied tenants. Let happy tenants guest blog for you or regularly include their quotations into your blog posts. The kind words from real residents will resonate with potential tenants visiting the blog.
10. Post timely content. Use trending topics as a springboard for content ideas. Only use topics that will work naturally. You simply can't toss Miley Cyrus into every post simply because she's trending…see what I did there?
11. End with a pretty little bow. Unanswered questions, indefinitely open polls, and contests without winners are a plague on social media sites. It appears as though your site isn't being maintained. Close every loose end with a pretty bow for a professional finish.
12. Post photos whenever you can. When scrolling through a news feed, images help to draw more attention to your post. Use them whenever you can. Get creative for truly eye-catching results! Creative or funny images are more likely to be reposted or retweeted to others.
For more information, check out The Balance Sheet, Yardi's corporate blog.