A cooling housing market won't stop BC from dominating economic growth in Canada in 2018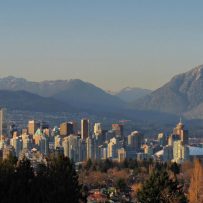 BC is poised to lead the nation in economic growth next year, despite an anticipated pullback in the province's housing sector, says the Conference Board of Canada.
In 2018, BC is expected to experience real GDP growth of 2.7 per cent, down from the 3.2 per cent growth level predicted for this year, according to the organization's Autumn 2017 Provincial outlook, published today.
"We have economic growth slowing in British Columbia but it's still going to be quite strong relative to what we expect for Canada as a whole and the other provinces," Marie-Christine Bernard, Director of Economics Division, tells BuzzBuzzNews.
From 2014 to 2016, BC led the country in economic growth but its pace slowed this year. Alberta is forecast to lead the pack in 2017 thanks to a pickup in oil production.
Despite a slowdown in BC's economic growth rate next year, the province is still forecasted to outpace all other provinces in growth.
BC will achieve this with the help of solid job creation and strong consumer spending. However, spending is expected to weaken next year and in 2019 as interest rates increase.
One of the key factors contributing to BC's declining growth rate next year is the province's cooling housing market.
According to Bernard, the BC government's foreign-buyer tax for the Metro Vancouver area succeeded in causing a temporary slowdown in the market.
Bernard also notes that higher prices impacted demand last year which caused a small decline in housing starts in 2017. Next year, the Conference Board predicts housing starts will remain unchanged.
The cooling seen in BC's housing market can also be attributed to 2017's interest rate hikes. In July and September, the Bank of Canada increased the overnight rate, which influences mortgages, by 25 basis points each time.
"Overall, the housing market didn't make a strong contribution in 2017 as it did in the previous years, so a lot of the growth from 2017 for BC came from consumer demand that was really strong," says Bernard.
Next year, the cooling in BC's housing sector is expected to trickle down to slow growth in other economic drivers, including employment, income and consumer spending. Bernard adds that the construction sector, which has been fueling strong growth in BC for some time, will also experience a pullback in 2019.