Difficult Vancouver market puts housing affordability program to the test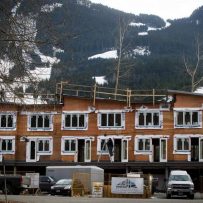 Story by: Frances Bula
With prices quickly rising out of reach, a few innovative programs are giving some home buyers a longer grasp.
Jason Arias desperately wanted to buy a condo near his daughter's school. But the 36-year-old, who had only managed to save $30,000 for a down payment, didn't see how he was going to afford it.
A firefighter, his take-home pay added up to about $55,000 a year – not enough for anything near the central city where he needed to be.
Then, he went to a meeting four years ago for people looking for help to get into the market.
Today, he's in a two-bedroom unit in a building called Cranbrooke Village, a short distance from the school.
And his mortgage is only $300,000, after a group called Options for Homes provided $42,000 for the down payment on the $350,000 condo – money that he doesn't have to pay back until he sells years from now.
"We all feel very fortunate," Mr. Arias said. "I don't know where I would be right now if not for Options."
The help Mr. Arias got from Options, a non-profit founded in 1992 in Toronto, is something that has now extended to 3,500 families in the Toronto area.
Options is one of several programs in cities across Canada that assist working people get into the housing market when they can't quite make the jump from renting to owning.
Jason Arias and his daughter Emese Tar in their Toronto condo.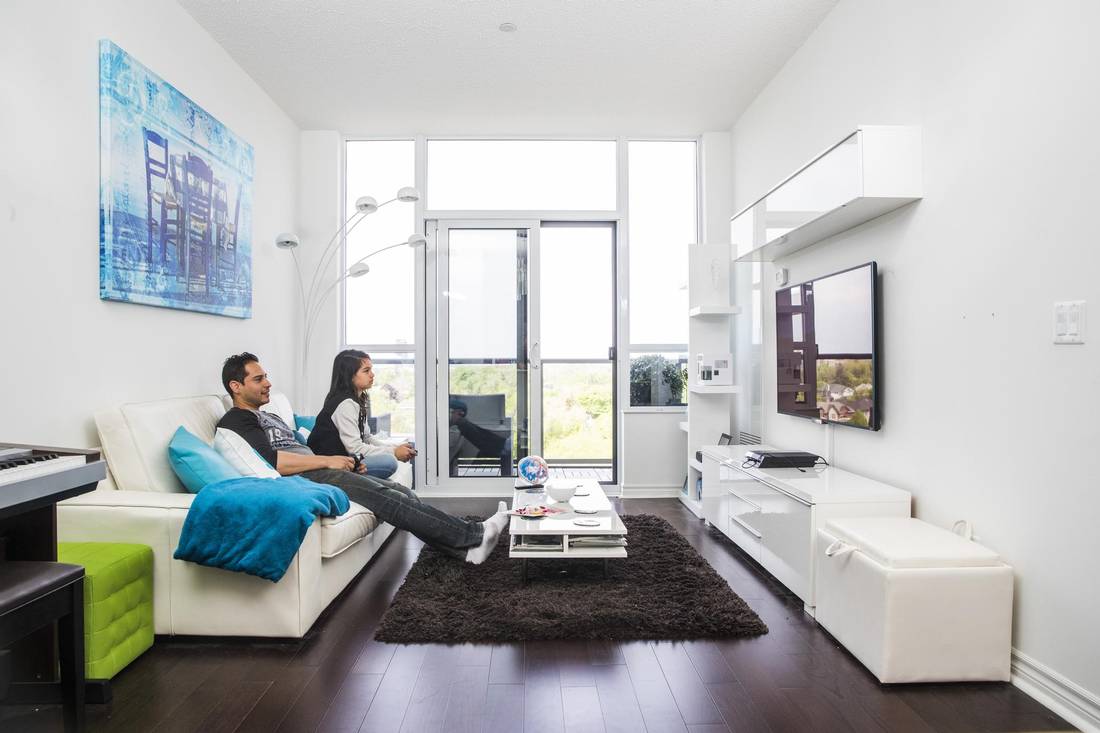 Now, Vancouver, the Canadian city whose housing prices and struggles with affordability have been among the worst in the country for a quarter-century, is about to start a program of its own like this.
It couldn't come at a worse time, after prices throughout the city, even for east-side condos, rose by 25 per cent during the past year.
And many are wondering how Vancouver's program will function, given those challenges and others.
"I think the biggest issue in Vancouver will be getting the pricing down to make units available for those moderate incomes," said Heather Tremain, the chief executive of Options for Homes. Ms. Tremain also developed and ran the affordable-housing program created for UniverCity at Simon Fraser University.
Ms. Tremain, who unsuccessfully pitched Vancouver on the idea of creating something like Options for Homes several years ago, said prices have risen so much that it will be much more difficult to provide units at affordable levels.
Another experienced affordable-housing-program operator says the same.
"I am happy to see them getting in to this," said Marla Zucht, the general manager of the Whistler Housing Authority, which now has 2,000 housing units that it either rents or sells at below-market prices to people who work in Whistler, B.C.
But, she said, she wonders whether the Vancouver program – which has proposed a system in which people can buy units at about 80 per cent of the normal market price – can work, given the high costs.
"I am worried about that 80 per cent."
The benchmark price for an east-side condo as of April was $400,500, according to the Real Estate Board of Greater Vancouver. The benchmark for a townhouse was $720,300.
Vancouver Councillor Raymond Louie said he thinks the program is doable, in spite of the high prices, because of the type of program the city is planning.
In the city's model (which still requires the province to change legislation), rather than leasing land to a non-profit such as Options for Homes, the city will get developers to provide units at 80 per cent of the normal sale price to select buyers. Those buyers will have to be people whose household income is below a certain level, who have lived in the city for five years, who have one member of the family working in Vancouver.
The other 20 per cent of the purchase price will come from the city, but not as cash – the developer will contribute it as part of the community-amenity requirement in all rezonings.
That way, Mr. Louie said, as prices go up, the proportion of the developer contribution goes up in lockstep. When buyers sell, they will get 80 per cent of the profit, presuming that prices keep going up, but the city will get 20 per cent, also increasing the amount it has available to subsidize the next buyer.
"This can be scalable and it doesn't have to draw upon additional resources from the city," Mr. Louie said.
Besides the basic economics problem, Vancouver will also have more of a challenge than some other local programs in figuring out who is eligible to buy at the lower rates.
Both the University of British Columbia and Simon Fraser University have below-market home-ownership plans. But they are restricted to faculty and staff.
And for UBC, there's an even tighter focus on using the program to help the university recruit or retain faculty or staff who might otherwise be put off by Vancouver's housing market, said Lisa Colby, the managing director of UBC's faculty-staff housing and relocation service.
Faculties get to identify which applicants to the program they believe are the most important to their programs and, therefore, the most in need of housing help.
UBC will provide an interest-free second mortgage that covers up to one-third of the price of a house on its land, to a maximum of $333,000.
"It definitely gets attention during recruiting," Ms. Colby said. "These programs do make a difference in those conversations."
In Whistler, the housing programs are also focused on a small and easily defined population – people who work at Whistler but don't have the income to afford anything in the resort's high-priced developments.
"It's more easily defined," Ms. Zucht said.
However, back at Options for Homes in Toronto, Ms. Tremain said that, even in a big city, it's not that difficult to figure out who should be eligible for an affordable-housing program.
She said Options has no income limits for its program. That's because most people who want to get into the market would rather buy something outright if they can and get all of the profit when they sell.
"If you can afford it, you'll go on your own," Ms. Tremain said. "People tend to self-select."
A HOUSING-AFFORDABILITY PROGRAM SAMPLER
A condo complex under construction in Whistler, B.C., in December, 2014.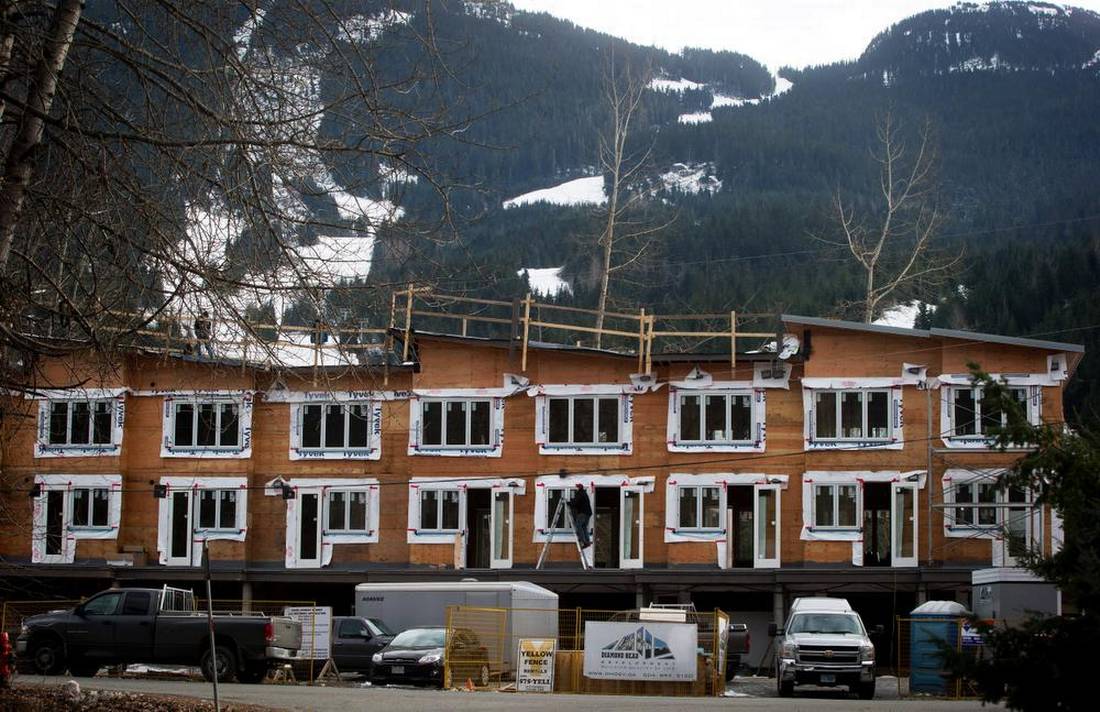 UBC
Policy: UBC developed a new policy in 2014 specifically aimed at recruiting and retaining key faculty. It provides an interest-free second mortgage up to $333,000 for professors whose faculties identified them as important to get or keep.
Payback plan: When owners sell, the percentage of profits on the portion of the unit that was financed by the university goes back to the university.
Numbers: 150 spots were promised in the initial three-year phase. So far, 75 have been allocated. The university will evaluate whether to add to the program after the initial phase.
Housing: Anything in a new project being built on campus
Restrictions: Key faculty only
SFU
Policy: Housing will be sold to faculty members or staff at 80 per cent of market value.
Payback plan: When owners sell, they get 80 per cent of the market value at the time.
Numbers: Fifty units, which have been fully subscribed since the program started opened in 2007. SFU is currently contemplating a second project, which might be open to anyone.
Housing: One townhouse project called Verdant
Restrictions: Faculty and staff
Whistler Housing Authority
Policy: Housing is sold at a price determined by the authority and are generally about half the cost of market units.
Payback: When owners sell, they get the original purchase price plus an increase determined by the consumer-price index, about 2 per cent a year, compounded. That means some people who sold during the recession made a profit even when prices were falling at Whistler.
Numbers: About 920 units are available for purchase. Current waiting list for ownership is 450 people
Housing: Units are spread throughout many projects
Restrictions: Buyers must have one member of the household working at least 20 hours a week in Whistler; retirees must have worked in the municipality for a minimum of five years before retiring. No one in the household can own real estate elsewhere.
Options for Homes
Policy: Options provides 15 per cent of the down payment for a unit, helping buyers reach the 20-per-cent threshold that helps them avoid the extra costs of mortgage insurance for people below that level.
Payback: When buyers rent out a unit or sell, they must pay back the money loaned from Options, as well as giving them any appreciation on the portion of the equity that Options financed.
Numbers: Two-thousand five-hundred units in Toronto; 1,000 more in the region. Currently another 1,900 in the pipeline
Housing: Units are spread throughout many projects
Restrictions: None, unless buyer is in a building where the city has deferred development charges, worth about $25,000 a door. Then they must live in the city, be a first-time purchaser and have household income under $88,500.