6 Ways to Use Instagram in Multifamily Housing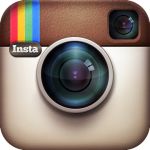 Story by: Jessica Smith
From tweens to empty nesters, it seems that everyone is on Instagram – 300 million monthly active users to be precise. This visual–heavy social media platform has surpassed Facebook in usage and will soon be number one in the social realm. Many multifamily communities are placed in the hub of urban areas that are full of young professionals. Are you missing out on marketing to the millennials?
Expandedramblings.com says that 53% of online U.S. adults between the ages of 18 and 29 use Instagram. So, why aren't more apartment communities on Instagram? Here are six reasons why the multifamily industry SHOULD be on Instagram.
1. 15 Second Videos
These micro videos are a simple way to show a unit's interior, give a local's perspective of the area, or to introduce your staff members. There are so many unique ways that you can use Instagram video in your multifamily community. It's also super simple to use!
2. Custom Hashtags
Hashtags are a great way to discover influential users or to search for specific content. You can create custom hashtags for your apartment and encourage your residents to use them. This is an easy way to track photos being taken at your community! You can then repurpose these photos (the quality ones) on your other social channels or in your marketing material. Regardless, these custom hashtags will help generate awareness of your brand and your community. Remember to include some legal jargon that notifies your residents that you may repurpose their photos for marketing initiatives.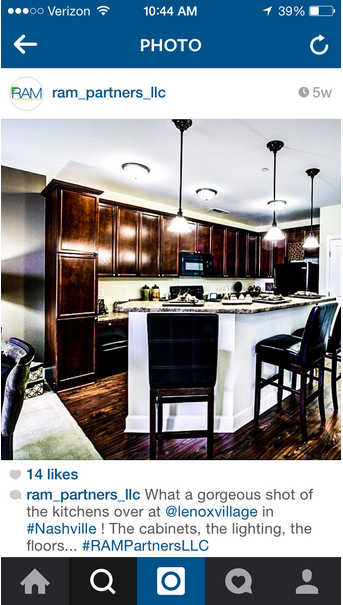 3. Create Conversations
The more social sites on which you are present, the more involved in those community's conversations you inevitably will become. This can become a tool for customer service, lead generation, reputation management and event marketing. The key is to get involved and be relevant.
4. Tell Your Story
Show off your best assets. Show current residents and prospects your new residents picking up their welcome packets. Show your maintenance staff taking care of business, and your property managers with a smile. Feature a resident of the week. Show your followers exactly what you want them to think about your community, and why they should undoubtedly want to be a part of it!
5. Give Your Staff a Voice
Your property's staff is the frontline of your image. Let them use Instagram to share their day-to-day experiences with the community. Let them have fun with it and talk to residents. Consider an "Instagram Takeover!"
6. Photo Sharing Contests
Host photo sharing contests using a custom hashtag to organize the submissions. Contest winners can receive donated gift cards from local businesses or a property swag bag full of fun items like sunglasses, koozies, pens, towels, hats, water bottles, etc. Instagram contests are a low cost to you, but will give your current residents a sense of community and get them excited. In turn, they will also become your biggest brand advocates.