6 Reasons Why Properties Should Consider an E-Payment System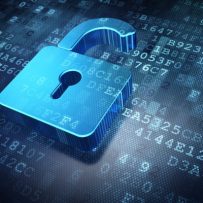 There have been incidents of paying residents, being wrongly targeted for eviction, as a result of swiped rent checks. Also, an instance of a site employees, charged with manipulating the books to divert tens of thousands of dollars in money orders into a personal bank account. A property management company painfully realizing that over the last decade, a member of the staff stole enough money to buy a new Porsche.
Rent payment checks stolen from drop boxes and employee fraud are small crimes behind the scenes at apartments that add up to big headaches for property managers.
A hot ticket item for thieves is money orders, which, unlike checks, are perceived to be as good as cash. They are perfect mark for inside and outside jobs without the possibility of insufficient funds.
"I've heard stories of thieves using those static cleaners to lift checks and money orders out drop boxes," says Jeremy Ford, a payments expert for RealPage, Inc.
More often than not, the crimes are eventually solved, but not before apartments and residents endure a lot of agony, anguish – and attorney's fees. The result can be a far greater loss than the face value of the money order.
"It's more than money orders," Ford said. "It's the ability for fraud and manipulation of ledgers. People who have access to those money orders can make it look like payments are being made and credits are being issued."
Secure payment systems, electronic money orders deter fraud, theft
Ford said apartments should think about empowering a secured, electronic payment system and to not only maintain honesty, but also provide peace of mind for residents. Systems today integrate with property management software and payment sources that minimize the risk for theft and fraud.
Electronic money order payment systems enable residents who do not use bank accounts or credit cards to pay rent via cash transactions, outside the resident portal or away from the front office.
Through integrated systems, cash payment of expenses can be transacted at any of the thousand approved retail locations and securely credited to the apartment community. It's a one-stop shop for residents and a way to eliminate employee theft for apartments, Ford says.
"Now they don't have to go buy a money order, come back and drop it off at the office during business hours or in that drop box/black hole," said Jeff Jaussi, RealPage Director of Payments Product Management. "They can go to one place, probably the same place where they are doing their grocery shopping, and make that payment."
Electronic money orders offer advantages for owners, managers and residents
Jaussi and Ford say integrated resident electronic money order payments offer several advantages for property owners and managers:
1)  Convenience and Security for Residents – Residents can pay their rent electronically and securely through a designated retailer. Transactions also can be made well after the leasing office closes without the need to drop a payment into that drop box. Also, eliminating multiple transactions because of limits on money order amounts won't be an issue.
2)  Help Properties Eliminate Internal Fraud – Routing numbers, account numbers and personal information on checks open the door for identity theft. "All that information can be stolen and used for identity theft," Ford said. "An electronic payment system is a much safer alternative to dropping off all that personal information." Such information is secured via electronic payment and is not subject to being pilfered by a coat hanger and piece of gum.
3)  Process Efficiencies – The paper trail at the site office goes away, as well as the ability for employees to manually manipulate a ledger book or even a computer record keeping system.
4)  Integration in Property Management Software– Most electronic payment systems will integrate fully into a property management system. Also, they can be set up to accept payments per any business rules and conditions set up in the system. More importantly, the property won't have to manually key-in payments.
5)  Cash Payment Validation – Payments at remote locations away from the leasing office or resident portal are processed as if they were received on site. Payment is not accepted by the agent if the appropriate conditions are not met.
6)  Real-Time Posting to Resident Ledger – Once the resident purchases an electronic money order, the payment is immediately posted to the resident's ledger, in real-time.
Electronic money orders help eliminate money order fraud and provides the resident a secure, convenient, and cost-effective method of making payments to the community, Jaussi said.
Story by: Tim Blackwell