50 Things to Tweet About at Your Community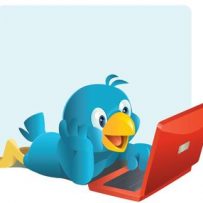 Whether your social media channels are managed through your corporate office, by you and your onsite team or a combination, coming up with quality content to fuel your strategy can pose a challenge — especially on Twitter. 140 characters doesn't leave a ton of room to engage.
However, with 316 million monthly active users, the social network is rich with opportunity for your community to connect one-on-one with your residents, your city, and with influencers and others in the multifamily industry by providing them with valuable and entertaining content.
Rule of thirds
Take a minute to think about why your community is on Twitter. What is your goal? Who are your audiences, and what are they interested in? What do they need, like, want, hate and talk about? And, most importantly, how can the content shared by your community help, entertain or inspire them?
When deciding what type of content to share, consider a mix of the following:
1/3 original content: Post content that you create, like photos from events or community news. Respond to residents or other members of your larger community who tweet to you.
1/3 curated content: Share content from other sources that your audience cares about, such as your local newspaper, or cheer on the local sports teams.
1/3 educational content: Educate your audience about your product. Think about what makes your property unique, and let your community's personality and lifestyle shine through. Focus more on giving your audience a taste of what it's like to live at your property than selling an empty apartment home.
So with that, here are 50 topics to get you sharing, engaging, helping and tweeting!
ORIGINAL CONTENT
Respond to comments and complaints.
Answer questions.
Share event announcements leading up to the event. Include a specific hashtag (#) so your residents can join the conversation or post their own comments.
Post photos during events or as an event recap, again using the hashtag, and encourage your residents to do the same.
Participate in well-established Twitter hashtags like #TBT (throwback Thursday). Post a photo of your community prior to a renovation or before the pool was built.
Or, have your onsite team post childhood pictures of themselves for #TBT (if they're game!).
Give your residents a boost at the beginning of the week and share an inspirational quote, Vine video or image for #MotivationMonday.
Share news about your community such as upcoming maintenance or outages.
Remind residents of disruptions to nearby transportation routes or street closures.
Remind residents about upcoming activities at your community.
Welcome a new local business to town.
Share a local event, such as a street festival or farmers market.
Congratulate an onsite team member for an accomplishment.
Join a large or trending conversation to express support or celebration (if it's appropriate for your brand).
Offer a sneak peek of a new construction project or renovation.
Make sure to show its progress throughout the project.
Ask questions or poll your audience.
Let residents know about a local restaurant week.
Wish your followers a happy holiday.
Use the

National Day

calendar to share silly or unique days with your residents and followers. (On that note, Happy

Chocolate Chip Cookie

day!)
Remind residents about voting days (or to register to vote).
Talk about local running trails or parks when the weather warms up.
Set up a specific time for residents to ask questions.
Partner with a local business to offer a discount at the shop or for a service.
Surprise residents with a pop-up activity, like hot chocolate in the lobby, and post photos.
CURATED CONTENT
Retweet an announcement about a new local business opening near your community.
Tweet about a design trend or seasonal decorating idea with a link to a respected blog.
Congratulate a local sports team.
Post an idea about hosting a barbeque with a link to the original article.
Share a video about organization tips for your home.
Talk about

moving tips and tricks

and share resources.
Share a story about your neighborhood.
Link to weather-safety tips for the season.
Link to a story about the best restaurants in town.
Provide information about renters insurance.
Share a local nursery's advice about starting an herb garden.
Provide home-cleaning hacks.
EDUCATIONAL CONTENT
Share a blog post.
Highlight a great apartment-decorating idea.
Start a Pet-of-the-Month feature, and showcase Fido or Fluffy in a weekly photo around your community.
Start a Resident-of-the-Month feature (with the selected resident's permission, of course), and share updates from them that show off your community's lifestyle.
Hold a contest for the best holiday decorations and ask residents to tag their entries with a designated hashtag. Announce the winner via Twitter.
Host a guest tweeter: Give someone from the community or a local business the reins to show a day or even a week through their eyes. Make sure they fit with your brand, and provide content guidelines.
Post photos of everyday life, making sure to focus on what makes you unique, different or fun.
Post an update or a picture from your onsite team's training or offsite event that could be interesting to a broader professional audience.
Host a Twitter scavenger hunt to showcase different amenities around your community or your larger neighborhood.
Recognize a resident for an accomplishment like completing a triathlon, or wish them luck on the morning of the race.
Share an interesting nugget about your neighborhood or the history of the area.
Set up a volunteer opportunity and share the day through photos.
Share photos of your amenities in use.