5 WAYS TO SHOW YOUR RESIDENTS LOVE ON VALENTINE'S DAY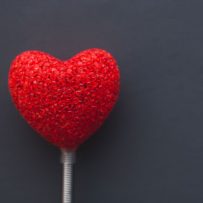 Valentine's Day is just around the corner! In honor of the holiday, we've come up with a few ways for you to engage with your community and show your love!
1. V-day Inspired Drinks – For those residents who are 21 and over, host a small cocktail hour in your clubhouse or common areas. For those residents who don't feel like fighting the crowds and reservations, this will be a great alternative! Take it a step further by providing some appetizers and festive desserts. Need a little inspiration? Check out our post on romantic drinks!
2. Relationship Advice – Tis the season for couples to start moving in together! Check out our infographic and share on your own social media channels. For those residents wondering if they are ready to take the next step in their relationship, this can help answer some of their questions!
3. Movie Marathon – This particular holiday is a great one for movies! Think oldy but goodies like The Wedding Planner, Sleepless in Seattle, How to Lose a Guy in 10 Days, You've Got Mail, When Harry Met Sally, Notting Hill, The Notebook, My Best Friend's Wedding – ahh – the list goes on and on! Don't let the box office steal your residents away. Instead, host your own movie night! This is another great solution for those looking to stay in and still celebrate! And because we love movies, our team took the liberty of breaking down some of the most famous rentals in movie history! Click here to check out the homes and apartments where some of our favorite leading ladies and men hung out in their respective romance movies.
4. Send a Valentine Note – Spread the love to all your residents by sending them a quick Valentine's day email, or, if you have Community Messenger, shoot them a quick text in the matter of seconds! If you decide to host a V-day celebration, be sure to include those details in your text message.
5.For the Kids – And maybe adults, too! How about a community-wide scavenger hunt? For your residents with children, think about hosting a small scavenger hunt! After getting valentines all day at school, it will be fun for them to come home and engage in the holiday with their family! Keep prizes simple. A box of Sweethearts will do the trick!