5 things to know about Ottawa's new cannabis legislation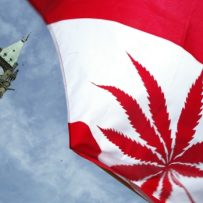 The federal government has unveiled its plan to legalize recreational marijuana use. Here's what you need to know about the new legalization, set to take effect no later than July 2018.
Age: Ottawa's new cannabis legislation proposes 18 as the minimum legal age for marijuana use, with the provinces having the ability to raise it. This is in line with the age recommended by the Task Force on Cannabis Legalization and Regulation.  However, the Canadian Medical Association urged Ottawa to set the limit at 21, with restrictions on potency and quantity on anyone under 25 years old.
Packaging: Packaging: The legislation prohibits labels or packages that could be appealing to youth, that set out an endorsement, that contain any deceptive information, or that depict a person, character or animal. The federal government will oversee packaging and labelling.  
Distribution: Under the legislation, the federal government says provinces and territories will authorize and oversee the distribution and sale of cannabis. Ottawa will allow provinces to sell marijuana in the same location as alcohol, which goes against the recommendation from the federal task force. The government will also standardize potency and serving sizes.
Penalties: The legislation promises "significant penalties" for those who engage young Canadians in "cannabis-related offences" and a "zero-tolerance approach" to drug-impaired driving.
Education: Ottawa promises "robust" public awareness campaign about the dangers of impaired driving.
–With files from the Canadian Press