5 Steps to Winning the Online Marketing Game with SEO & SEM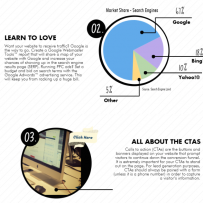 Story by: Nikki Khorrami
Online Marketing Fundamentals
Chances are if your business has any type of online presence, then you're familiar with the terms SEO and SEM. But, what exactly do you know about these acronyms? Your initial reaction may be to run to the search engines and click on the first result that appears. Search engines are now the number one resource used by consumers looking for products or services (sempo.org).  In order to build brand awareness and drive traffic to your website from these search engines, you must understand and implement search engine optimization (SEO) and search engine marketing (SEM) techniques.
Free Traffic vs. Paid Traffic
Every time you type in a keyword or search query into Google™ or other search engines, you are taken to a search engine results page (SERP). On this page, your results will be generated as organic (SEO), sponsored (SEM), or both. A key difference underlying these results is that the SEO-generated organic results are free, whereas the SEM-generated results are paid for by the advertising sponsor.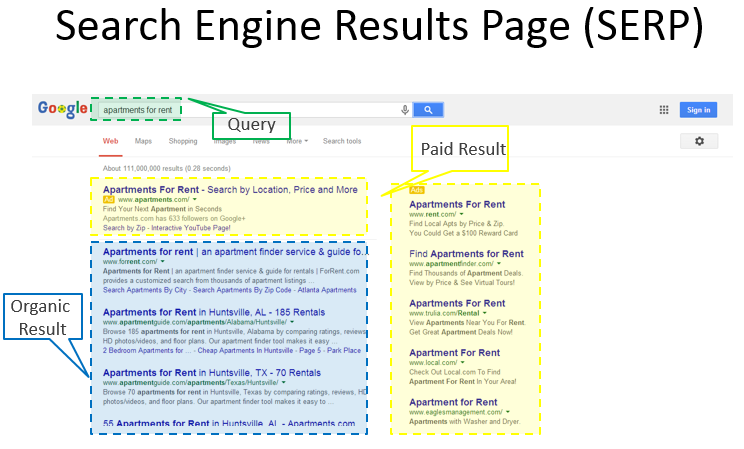 Google and the Google logo are registered trademarks of Google Inc., used with permission.
Instant Search Results vs. Long-Term Search Results:
A 2013 study conducted by Search Engine Watch discovered that 92 percent of Internet search engine users never look past the first page of search results. For SEM, also known as pay-per-click or PPC, your website automatically ranks on the first page of the SERP based on if your bid is high enough. In the case of SEO,  first page ranking occurs organically, which requires more manual effort. For SEO, you must focus on developing a link building strategy to increase your website's visibility.
So, how do you decide which method to allocate your resources to? Although both SEO and SEM may have the same purpose, they are fundamentally different. Here are our five easy steps to help kick start your SEO and SEM efforts: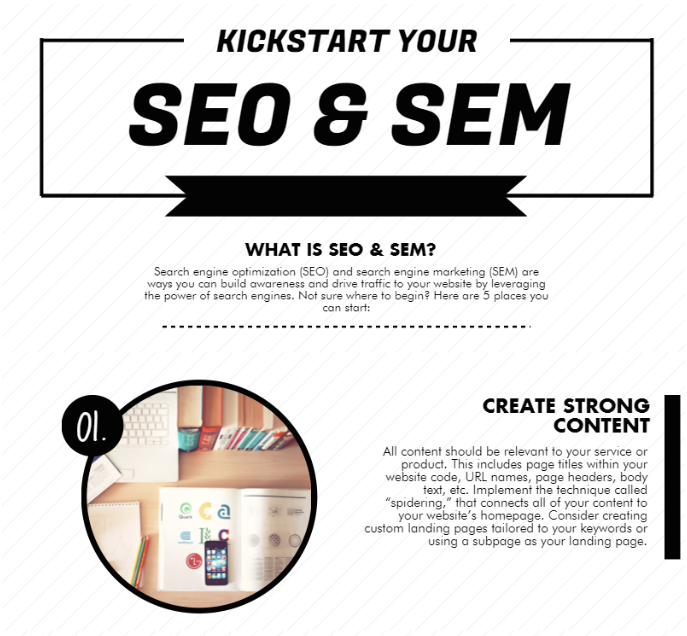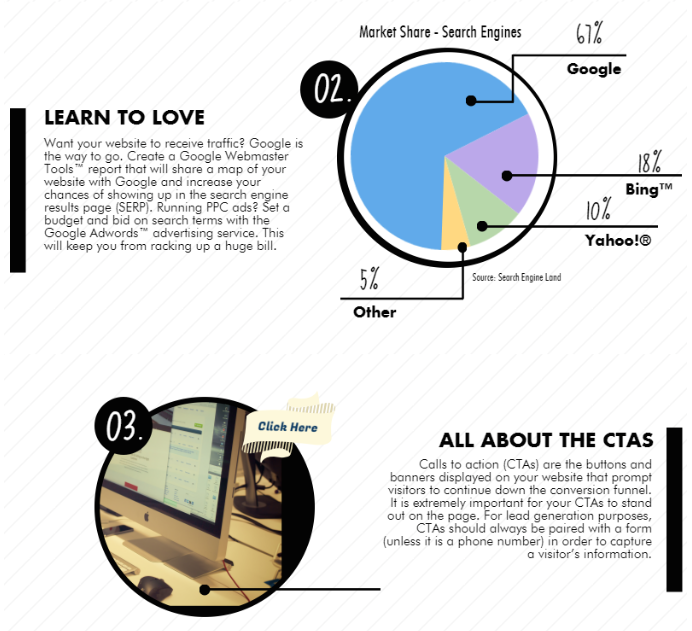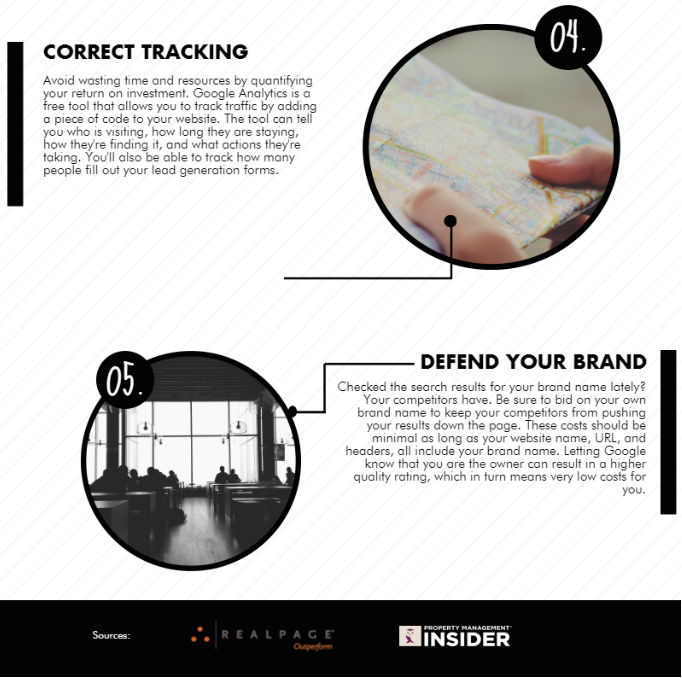 SEO and SEM are both powerful methods for increasing traffic to your website. Studies have shown that by combining these techniques, you will generate higher traffic and more opportunities as opposed to choosing just one method alone.