5 Questions Employers Should Ask Themselves to Avoid Bad Hires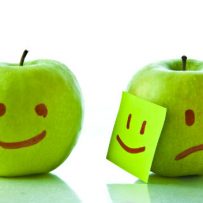 Bad hires. We've all had them, no matter how hard we tried to avoid them. They looked good on paper, during the interview process and they managed somehow to provide some pretty good references.
About seven or eight months later, however, something went horribly wrong. The new kid on the block languished and brought down the rest of the team. Obviously, the fit wasn't good. If only the hiring manager had known.
The "Id" Crowd and Your Property Management Company
These employees are among the throng of self-absorbed workers out there who are hard to avoid. Their only skin in the game is their willingness to take care of their most basic needs – food, water, shelter – through a paycheck. They are the employees who don't want to take on responsibility, may often be late to work, try to pass the buck (except the ones they get on their paychecks) and have sticky fingers in the break room refrigerator.
Sigmund Freud came up with the name "Ids" to describe a certain type of folks with these kinds of traits while formulating his psychoanalytic theory of personalities. As a frustrated employer, you may very well have another name for them. But you're not alone dealing with those uncaring souls who often leave behind a choppy wake.
Presenters at June's National Apartment Association Education Conference & Exposition told a full house last week just how harmful Ids or disengaged employees can be to an organization.
"They're bad for your company growth," said speaker Bill Nye, CEO of North Carolina-based Caviness & Cates Property Management, LLC. "The Id is a person who doesn't care about the company, co-worker or the customer. An Id isn't going to come across as a bad person in an interview because they're not bad people. They're just bad for organizational growth."
Weeding Out the Ids
To avoid hiring Ids, employers should try not to base hires on choosing the best candidate from a group of resumes, but find people who match up with the company's culture, even if it means a long, arduous process.
Also, Nye, a 22-year veteran of the apartment industry and Caviness & Cates' CEO since 2009, said one of the big mistakes organizations can make is trying to hire by duplicating a successful employee in the organization.
"Often times I say that the people who are doing interviewing are like dog breeders," he said. "We fall in love with particular breeds of dogs. So what happens in the hiring process is that we hire someone who turns out to be successful, and we want to duplicate the person. We want to hire people just like that over and over and over."
What happens, he said, is the company culture gets out of balance, because the workforce becomes cloned and everybody can only do the same thing. A successful organization will have a good balance of employees who are good at different aspects and complement one another.
Nye recalls hiring a manager who was a star with another company in the same market as a Caviness & Cates property, only eight months later having to ask her to hand over her keys. He realized she didn't fit the company's culture and couldn't succeed.
"She came from Culture A and we were Culture Z, and Culture Z made her head spin," Nye said. "She came in every day and she was miserable. She had to go. She was wrong for our culture."
What to Ask Before Interviewing Candidates
Nye says when interviewing candidates, companies should keep the following questions in mind to determine if they're the right fit for the company's culture:
1. What is it We Really Do?
For apartments, the bottom line is filling units. But how it's done ultimately defines the company. Nye says companies should match candidates to the core principals of the organization. For example, if a company boasts that it has service with a smile, someone who doesn't crack a grin during the interview may not be a good fit.
2. How Do We Behave?
Don't hire for attitude and train for skills, says Nye. Instead, hire for value and train for skills. Look for employees who have strong work ethics and avoid lazy people. "People with great values also have great attitudes, he said. "I've never hired a person with great values who had a lazy attitude. But I've hired people with great attitudes who had bad values."
3. What Makes Us Successful?
If a company can't identify exactly what makes it a success, then finding a new employee who can contribute to the success will be extremely difficult. Identify what the company does well and hire those who will keep the organization moving forward.
4. What's Most Important to our Organization?
"This is very critical, and we forget this all the time during the interview process," Nye said. "If you can identify what that is, it helps you identify during the process to match that candidate with your culture. What's most important to that person may not be most important to you."
5. What Must this Person Do for Us?
The employee should make the organization better, Nye said. "We only want to hire people who understand what it means to make us better," he said. "I don't want people to help us lose. I want people who help us win. I don't want to lose. I'm a big sports fan, and I like to win."
An organization that can first answer these questions will have an inside track on narrowing down candidate searches to find the right person. Even if it takes a while.
Story by:  Tim Blackwell