5 Budget-Friendly Resident Renewal Incentives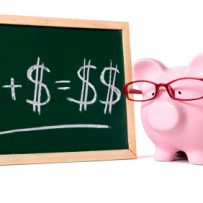 When renewal season rolls around, how are you enticing your residents to stay in your units for another year? Incentivizing tenants to renew their lease while staying within your budget can be a tricky balancing act. By providing residents with perks they actually want, you'll save the time and money needed to turn over a unit. Here are some renewal incentive ideas you can try to stay within your budget and make your tenants happy.
Cash is the best renewal incentive
Even if you aren't able to give your residents a free month of rent, offering a discount can go a long way. Software Advice, a source for property management system reviews, found in their survey of renters that 52 percent of residents prefer incentives in the form of cash or spendable rewards. A $50 discount or a "rent coupon" your residents can apply towards rent is a practical way to show your residents that you appreciate them.
Schedule a unit upgrade
Rejuvenate your residents' unit with a new paint job, or have them choose from a range of colors to paint an accent wall in the apartment. A new coat of paint can make a big difference in helping an apartment feel bright and new at a budget-friendly cost. Another low-cost service you can offer is a free carpet cleaning.
Offer discounted or covered parking
A covered parking spot, or one closer to your residents' unit, is a great incentive for renewing residents, especially in regions with cold winters. If you charge for parking, a monthly discount is another reward you can offer while staying within your budget.
Pass on your cable or Internet discounts
If you own a large apartment building, you may qualify for referral discounts or rewards for the residents you refer for cable and Internet services. Talk to the provider to see if you can pass on discounts or upgrades to your renewing residents.
Offer a renewal menu
Reward your residents' loyalty by offering them a renewal menu to choose from. Include items like carpet cleaning, paint touchups, or a gift certificate to a local restaurant. You'll be able to keep the choices within your budget, and residents will appreciate the freedom to pick their own rewards.
Property managers don't need to pull out all the stops to convince residents to renew. Renters will be much more willing to renew the lease if they know the management is fair, courteous, and responsive. In addition to offering your residents practical incentives, remember to show residents how much you value them throughout the year with great customer service.
Story by: Jennifer Chan