4 reasons why 2017 may be the best year for Canada's economy since 2009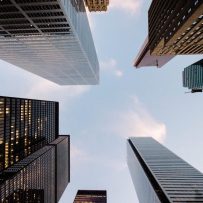 Real estate is among several factors that could next year help Canada's economy build up to its greatest annual growth since 2009, when it bounced back from the Great Recession, the Bank of Montreal suggests.
"House prices — at least in the Toronto area — have rocketed higher, with no signs of cooling their jets," writes BMO Senior Economist Sal Guatieri in a research note listing four factors that point to stronger economic growth in 2017.
The average price of a home (including condos) in the Greater Toronto Area surged 22.7 per cent in October, compared to the same month last year, BuzzBuzzNews reports.
The BMO Canadian Financial Conditions Index, which BMO launched earlier this year after the Bank of Canada stopped publishing its own, provides the basis for Guatieri's comments.
Specifically, the index, based on nine indicators (including home prices), is suggesting the Canadian economy will grow by 2.5 per cent next year, an improvement over this year's "subpar" 1.3-per-cent growth, says the BMO economist.
In addition to home prices, the Loonie is also expected to play a supporting role. "The long-lagged effect of the Loonie's past depreciation will peak next year," Guatieri notes.
As are the Toronto Stock Exchange's performance — it's up 17 per cent this year — and oil prices, he adds. "Oil prices have nearly doubled from their lows (and should rise moderately further next year)."
The TSX, Canada's largest exchange, has been rallying of late, most recently this morning on the shoulders of the financial and energy sector, BNN Reports.
Crude prices shot up yesterday following word that countries that aren't members of the Organization of the Petroleum Exporting Countries agreed to scale back oil production alongside their OPEC counterparts, according to the Globe and Mail.
The hope is this will lead glutted inventories to diminish over time, resulting in higher oil prices as demand catches up with supply.