4 Quick Tips to Help You Form a Crisis Communications Plan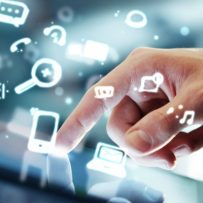 As a property manager, protecting residents is your number one priority. Because of this, crisis management should be an essential part of your property management business. A crisis can be any situation that is threatening or could threaten to harm people or property, seriously interrupt operations, damage reputation and/or negatively impact the bottom line.  Even the most harmless of situations could lead to a reputation nightmare.
Displaying a high level of responsiveness in a state of crisis will help put your residents at ease. Start by taking proper precautions to help maintain the safety of your community. Companies should have a crisis communications plan in place that considers each of the following:
Plan Ahead
While it's impossible to consider every possible crisis situation, considering what could happen is an important exercise. Doing so can help you understand what you'll need from a communications and business contingency standpoint in the event of a crisis.
Transparency and immediacy can help create trust and are critical to any crisis response. Be sure to consider whether your company has unique constraints that could potentially affect how you respond.
Understand the Facts
Learn and understand the facts of a potential crisis situation, and then decide how much of the information you can or should communicate to residents (based on company policies or regulatory requirements).
Examples of what crisis response facts to share might be:
A clear explanation of the issue/what went wrong
Expressing concern for the impact to residents
Apologizing (if warranted)
Commitment to identify factors attributing to the crisis
Expressing confidence that the situation doesn't reflect poorly on the company (but only if it's true)
Identify Chain of Command
Who is in charge? Identify the "who" and clearly outline their roles and responsibilities before crisis occurs. Pay special attention to who has the final say on a communications strategy, messaging and timing. It is also important to designate a reliable spokesperson throughout the extent of the crisis. This representative will handle any media inquiries and act as the face of your community to the public. Be sure your spokesperson is thoroughly briefed on the ins and outs of your business.
Communicate to Audience Through Appropriate Channels
Take advantage of the technology residents use to communicate with you – and vice versa. Consider utilizing communications channels such as the Internet, community resident portal, email, text messaging, social media, conference calls, video messaging, and flyers to get your message distributed and publicized. Identify your key audience(s) and reach out to them appropriately.
Remember to encourage your community to be "good neighbors" and to keep an eye out for one another and spread the word. Integrating a solid communications strategy into your crisis plan is the key to effectively handling even the worst of circumstances.
Story by:  Lea Lashley