4 Facts About Pond Fishing to Replace Top-Performing Employees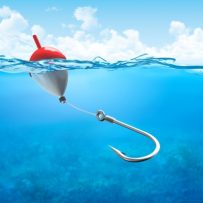 Losing top performing property management employees, who have long standing and "legacy expertise" within a company, can be difficult. Especially when top performers jump ship for your competitor. After the shock, anger, hard feelings, and the temptation to lure them back wears off, you are still left with an often ginormous vacancy. Some immediately start casting the opportunity externally while others look to their own employee base. It's a common internal debate in the property management industry: Do we fish in our own pond or explore the deep blue ocean? What does the research have to say about this topic?
Surprisingly, there hasn't been a monumental amount of research on the subject of promoting from within vs. hiring externally. Nevertheless, one study by Matthew Bidwell from the University of Pennsylvania's Wharton Business School resulted in some striking findings.
External hires tend to be paid 18% to 20% more than internal employees doing the same job.
External hires receive lower performance scores in their first two years of the job.
External hires were 61% more likely to be fired or laid off from their job and 21% more likely to resign than internal hires.
Although the Wharton survey did reveal that external hires are usually more qualified, experienced, and have a higher education, this didn't necessarily translate to better performance and greater success. Professor Bidwell's study shows that education and experience can be weak signals of future performance because it takes nearly two years for new employees to navigate the internal landscape to reach their potential. However, this isn't a "one catch fits all" conversation. Clearly, there are pros and cons on both sides.
Here are 4 Facts About Pond Fishing to Replace Top Performers:
1. Employees in the Pond Can Already Navigate the Fishing Hole
Let's be realistic. It takes time for new employees not only to adapt to the job, but also understand how to navigate all the necessary relationships with other employees, vendors, and departments. Then there is the politics—sometimes the greatest challenge. Internal candidates understand the property management culture and this can often be half the battle. They have incorporated this knowledge into their working style. Yes, there are times when the company culture is broken or confused and an outsider can bring in a new positive energy, but more often than not there is great value in knowing "how things are done around here".  However, even though existing employees can bypass the initial company training, they still must be acclimated to their new position. Those promoted from within will require extra training and strong mentoring to learn new skills. They will need time to adjust mentally and emotionally to their new position.
Donna Boone, Founder and CEO of the Potomac Swim School [winner of the Best of DC Suburbs for Best Swim School for 2011, 2012, 2013, & 2014] is a proponent of promoting internal employees.
"I expect to promote from within, which means I must hire with an eye to developing managerial talent. No longer can I view employees merely as part-time swim instructors. Instead, I must look at them—and treat them—as potential managers, even partners. I must consider whether they are individuals as committed as I am to both swimming and the school and to learning the business from the ground up." – Donna Boone
If they are familiar with the pond, it's easier to navigate the waters.
2. You Can Catch Existing Employees with Less Bait
We all dislike discussing the compensation question, yet it cannot be ignored. The companies examined in Bidwell's aforementioned study paid 18-20% higher salaries to external hires. Why are they paid more? Bidwell noted, "People hired into the job from the outside often have more education and experience than internal candidates, which is probably some of the reason they are being paid more." Fishing in your own pond is faster and less expensive. I guess the real question we need to ask is, "What will the outside hire do differently for me than the employee who said "yes" years ago? Plus, is there greater risk in hiring an external candidate to replace a top performer?
3. Hiring from Within Makes for a Happier Pond
Hiring outside the company can feel threatening to your existing employees.  They may feel like they've lost an opportunity and become insecure and defensive. Bidwell did some further analysis of how people in a particular group were affected by an external hire. Because everyone had to work to bring the new employee up to speed, the performance and attitude of the whole group declined. While the external hire may introduce new talent and a fresh perspective, the reality is that they sometimes struggle to integrate and achieve their former glory among their new comrades. This can result in a pond full of unhappy fish.  Lack of career advancement opportunities is one of the main reasons that desirable, high potential employees leave a property management company. If your company adopts a "promote first from within" philosophy it will not only generate more career advancement opportunities, but also an environment that more effectively retains and attracts top talent. You will have a happier pond.
4. Sometimes the Pond Isn't Stocked Suitably
Even when every fish in our pond is an all-star at their jobs, that doesn't necessarily mean they are ready (or want) to move up the career ladder. This is one of the biggest mistakes we make as leaders. We dangle the "money and title" bait, they bite, and we hook them as fast as we can. Time and time again I have witnessed superstar leasing talent being promoted into property management roles, only to fail terribly. Why? We take a salesperson at heart, slap a "manager" title on their business card, and then give them very few tools or resources abut expect them to successfully adapt to their new role.  Not all companies have the resources necessary to appropriately train people, nor do they have a fishing pond stocked with talent suitable for all positions.  When that's the case, it's time to explore the deep blue ocean.
It can be tough to resist the resume of a superstar, and it is definitely challenging for companies to nurture a pond full of employees to become suitable for any promotion opportunity. But there is a cost to fishing for talent in the deep blue ocean and it often pays to nurture and promote from within our own pond. A company that develops employees' abilities and allows them to explore their interests not only keeps them around longer, it creates a positive perception of the company as one that takes a special interest in its most important asset: their people.
Story by: Joanna Ellis