4 Budgeting Tips for Property Managers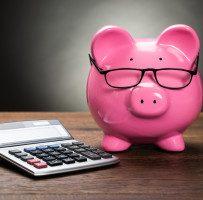 Story by:LINDSEY SCHOBER
Any way you look at it, creating (and sticking to) a budget is important work — but unless you enjoy building spreadsheets on a Friday night, you might also think of it as time-consuming, sometimes headache-inducing work. Nonetheless, the financial health of your property depends on your ability to track your income and expenses while increasing revenue and decreasing costs. Developing and staying within your budget often plays a significant role in your performance review, so you want to make sure it's right from the start.
The onset of the fourth quarter typically means it's time to review your budget for the next year. Whether you're simply double-checking your numbers or just starting to think about your marketing spend in 2016, here are four useful tips to help you along.
Look at the big picture
In order to develop an effective budget, you need to determine how you and your property fit into the larger organization and drive overall business goals. Understanding this will help you articulate your own goals for your property so you can more effectively plan for income and expenses.
Increasing your renewal rate is important, and you should project a reasonable target for your property. But, think about what other metrics will help advance your goals. Do you need to increase awareness for a lease-up? Perhaps forming a partnership with a local business can help you achieve that goal. The budgeting process is a good time to explore new initiatives to see if they make sense and fit into your larger objectives. If you can make a solid business case for a new initiative, include it!
Do your research
Before allocating next year's dollars, do your research. Understand your market (and any potential changes), your property and your competition. Are there new properties coming online in your area? Is a company's headquarters moving in or out of town? There are any number of external and internal opportunities or threats that can affect how you budget. If you haven't already, perform a SWOT analysis on your property and use it to identify the strengths and weaknesses (look internally for those) and opportunities and threats (look externally for those). This exercise will help you determine where you need to allocate funds as well as opportunities to increase revenue.
Use trusted software
If you haven't already done so, invest in a trusted software solution to keep everyone organized and using the same data. This eliminates much of the risk of human error and lets you easily keep projections up-to-date and adjust items where and when you need to. There are several well-known companies, such as Yardi, that offer solutions.
Give yourself breathing room
Looking ahead to next year, the only certain thing is that somewhere something won't go as planned. Despite your best efforts, your advertising campaign may fall flat, construction might run behind or a property could need unexpected and significant repairs. Think through your most likely scenarios and set aside some funds to cover unexpected needs. Market conditions can change overnight. Having a cushion can help you react quickly.
Budgeting is a process. Do your homework and create a plan for the year ahead, but make sure to check in on your progress regularly and set incremental goals so you can measure your progress and make adjustments as needed.