Update: 28 day Notice of Termination of Tenancy (N15)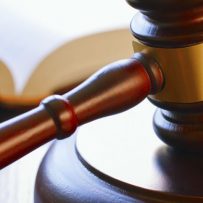 As most of you know, the 28 day Notice of Termination of Tenancy (N15) is now law and it is already being enthusiastically used by tenants. We wish to correct some earlier information given at seminars about the law and the form N15.
It was initially our view that if the only tenant of a tenancy gave the Notice of Termination, but did not move out, then the form is void and the tenant can stay; however, that information is incorrect. In fact, if the only tenant of a tenancy gives a 28 day notice and then fails to vacate on or before the termination date, the Landlord may apply for an Order terminating the tenancy. It is only where a "joint tenant or tenants" give the 28 day notice and then don't vacate, that the form is then void and the tenancy continues as before.
As a practical matter, there are still problems faced by Landlords if the only tenant of a rental unit gives the 28 day notice but then fails to vacate the rental unit. If there is an abusive partner in the rental unit and the Landlord proceeds with an eviction application, will the Landlord be in breach of the "secrecy" requirements of the notice by filing an eviction application based on the Notice? Maybe not technically, or legally, but as a matter of civil law if the abusive partner engages in further abuse of the tenant upon learning that the tenancy is at risk as a result of the giving of the notice, the Landlord is more likely than not to be named in a lawsuit. In addition, if the abusive partner can satisfy the Board that s/he is a "spouse", and submits the requisite paperwork, then the tenancy will continue with both occupants now qualifying as "tenants".
It is likely only where there is indeed just one tenant and perhaps the tenant's child in the unit where it may be practical to apply for an eviction order against the tenant, but only if you want the vacancy so that you can re-rent the unit at a market rent to a new tenant. In such a case you will also want to consider the optics of your application should the proceeding become public knowledge by way of social or other media.
We apologize for any confusion arising from the question of whether a sole tenant of a rental unit can "void" the notice: s/he can't and if s/he fails to move you are entitled to apply to evict the tenant. The practical issue becomes, is that what you really want to do?
If you have questions about this Bulletin, contact Joe Hoffer: hoffer@cohenhighley.com