2020 rents will increase to start decade of tighter rental market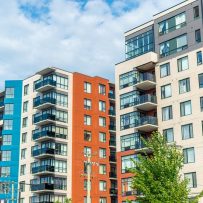 Experts call for creative, collaborative solutions to rising rents, affordability, lower vacancy rates
Rents will continue to climb in 2020 in major metropolitan areas in Canada, but while the increases won't be as much as the last few years, finding the right rental will continue to be a challenge, according to housing experts from around the country. 
The average rental rates will increase by 3 per cent year over year on a national basis in 2020, according to the December National Rent Report from Rentals.ca and Bullpen Research & Consulting.
Annual rental rates could increase in 2020 by as much as 7 per cent in Toronto, 5 per cent in Montreal, 4 per cent in Ottawa and 3 per cent in Vancouver, according to the rent report.
Rentals.ca talked to 16 housing professionals and experts including housing data analysts, economists, developers, affordable housing advocates, investors and city councillors for their insight on the 2020 rental market in Canada.
As affordability remains a major issue in the new decade for major metropolitan areas, developers, property managers, rental advocates and governments at all levels will need to think creatively and collaboratively to find solutions to higher rental demand. 
To deal with affordability, some experts are calling for cities to consider more density through "unicorn" sites,"  and cities besides Vancouver could consider whether to tax owners of empty units.  
A few of the creative ways Canadians are rethinking housing that will continue in 2020 are: buildings being redesigned for co-living; smaller, but more affordable apartments near city centres; and rentals offering dens as offices or turning lobbies into co-working spaces. 
Housing analysts will be closely tracking experimental and innovative projects such as Sidewalk Labs in Toronto and the Squamish Nation development in Vancouver as more creative developments emerge to tackle the challenges of urban growth.
And what is to come of the stress test? While many want it to go away, the federal government is reviewing the measure most likely not to kill it, but to adjust it. That could happen as early as spring. 
The shifting rental market is seeing more families rent as opposed to buy, and they are opting to choose to live near "quality schools" rather than transit centres and other conveniences. 
"We expect the rental markets to perform strongly in areas close to schools in 2020," says Vincent-Charles Hodder, CEO of Local Logic. 
Veteran housing analyst Ben Myers sees collaboration among the differing sides of the rental debate as a must to move forward in the new decade:  "I wish everyone on all sides of the housing debate would do a bit more reading on solutions that have actually worked and more research on what policy changes have not worked." 
Tony Irwin, president of the Federation of Rental-housing Providers of Ontario (FRPO) agrees. 
He wants to see disparate groups get together including NIMBYs, tenants groups, politicians, builders and property managers, "to engage with one another and actually get something done." 
Matt Danison, CEO of Rentals.ca is also hopeful more rentals will be built to tackle the affordability issue.  
"In 2020, while rents will still rise," he says "We expect to see investors and developers shift from the condo frenzy into building more rentals."
Rentals.ca talked to experts from Toronto, Montreal, Vancouver, Ottawa, Calgary, Edmonton, Winnipeg, London and Halifax to assess the rental market of each individual city for next year. 
At the end of the report, Rentals.ca's Danison lists nine issues that will make more headlines in  2020. 
To read the full report: 2020 Rental Market Predictions. 
For more information, contact Paul Danison at paul@rentals.ca or 416-910-7722 or  613-909-3217.