2017 Top Story: Cannabis capitalism booms in Canada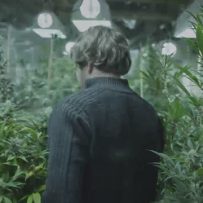 Cannabis investors had to be marathon runners to keep up with an onslaught of news in the sector this year. Developments in the last six weeks alone has been enough to leave Bay Street breathless.
On the medical side, two big suppliers announced deals with Shoppers Drug Mart. Another large-cap launched a hostile half-a-billion-dollar bid for the oldest supplier in the country.
On the recreational side, the Liberal government announced that 75 percent of marijuana taxes would be given to provinces after an uproar over the initial plan for a 50-50 split. Quebec joined other provinces in announcing how it plans to structure recreational sales. New Brunswick signed a deal that it says will supply the province's entire recreational market. And a merger between "lifestyle" brands in anticipation of recreational cannabis sent shares of one of the companies up 26 per cent.
All of those events moved cannabis stocks, not just the companies involved. Since Nov. 10, a TSX-listed cannabis ETF has soared 25 per cent.
The biggest gains in the marijuana sector are found among smaller players listed on the Canadian Stock Exchange.

As of this writing in late December, MYM Nutraceuticals had soared 7,860 percent year-over-year. The company reported revenue of $280,488 in its latest quarterly report and a loss of more than $600,000. MYM is planning to buy 51 per cent of a company it says is at an advanced stage of the license application process.
Matica Enterprises, formerly a graphite explorer that says it is looking to unload mineral properties it still owns, is up 2,500 per cent year-over-year. It's a similar story: no profit, an offer for a late-stage license applicant, and big dreams.
As provinces continue to roll out their recreational cannabis plans, Barry Schwartz, chief investment officer and portfolio manager at Baskin Wealth Management, is warning investors to "run away" from the sector.
Those are extreme examples, but are illustrative of the fever investors seem to have for Canadian-listed pot stocks, which has prompted warnings from some investment professionals.
"This is like a frenzy – the likes we haven't  seen since the dot-com bubble," said Baskin Wealth Management Chief Investment Officer Barry Schwartz in an interview with BNN in November.
"You're going to lose all of your money if you invest in these companies," he said – albeit not in reference to any individual stock.
Unlike over on the TSX and the TSX Venture Exchange, which require issuers to have federal production and sales licenses, cannabis companies can list on the CSE with little more than ambition.
Furthermore, the larger exchanges, both owned by the TMX Group, have been gun shy about accepting new marijuana listings if companies have U.S. assets. At the federal level, the substance is still banned in the U.S.
Marijuana companies that trade on the TSX tend to have more mature businesses but the gains — and expectations — are no less staggering.
Alberta-based Aurora Cannabis has spiked 222 per cent over the last year. The company's forward PE multiple — an estimate of the current stock price over its predicted future earnings — is 876. Over at Aphria, the future PE is 222. For perspective, Amazon's forward PE is 188. Alphabet, the parent of Google, is at 26.9.
But uncertainty abounds in the sector.
Investors are getting no clarity from the policy side. Justin Trudeau told a French-language TV station on Dec. 19 that recreational marijuana would be legalized "next summer", not necessarily on July 1 as widely expected.
Mayor Tory wants provinces, cities to collaborate on marijuana legalization
Toronto Mayor John Tory is calling on the province to collaborate with municipalities on the framework for legalizing recreational marijuana, including addressing public health funding and a share of provincial revenue from the sale of marijuana, because he knows the province will take in more revenue and it will fall on the cities to enforce the laws — and that costs money.
Additionally, the federal law will not be one-size-fits-all for the provinces, leaving each to develop their own approach. For example, B.C. is exploring a public-private model. Ontario is going public only. Alberta is aiming for public online sales but private retail sales. Saskatchewan hasn't even released a plan yet.
Al Rosen, a forensic accountant at Accountability Research Corporation, has warned that some companies exaggerate gross margin figures because of the vagaries of the IFRS accounting standard used in Canada. He suggests investors focus on the cost per gram metrics, as they are "somewhat useful" in determining costs and valuation. 
That kind of per gram analysis will be familiar to gold mining investors. Mining companies have largely adopted all-in sustaining cost per ounce metrics to provide more clarity to investors.
But for now, it seems to be a bit of a free-for-all as companies navigate regulatory rules, listing requirements and policy.
There will be winners, sure. But to use Detroit automakers as an analogy, for every Ford Motor, there will be many more Abbott Motor Car Companys.