2017 Rental Trends: Q&A with Kijiji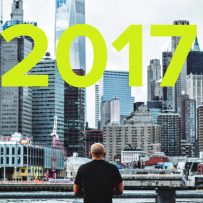 Story by:  Justin da Rosa
Your potential clients are increasingly turning to Kijiji to find their next rental. We spoke to the popular website about which markets are the most desirable, and which may provide the best bang for your buck in the future.
Kijiji Real Estate receives more than 4 million monthly unique visitors, according to Comscore. It examined apartment/condo for rent listing data for all of 2015 and 2016 to examine trends in listing supply, pricing and time to rent within all of our Canadian markets.  Kijiji currently has over 395,000 live listings in its Real Estate channel, of which, over 83,000 listings are Apartments/Condos for rent. 
Canadian Real Estate Wealth spoke with Al Maitland, Head of Real Estate at Kijiji, about what the listings website has learned by crunching that data.
CREW: As we know, the rental market in Canada has experienced quite a roller coaster in 2016. What are some trends Kijiji saw in the Canadian real estate market in 2016?
Al Maitland: Let's look at three key areas: supply of rental apartments, time to rent (how long a Kijiji-listed apartment remains available) and price.
We've seen significant changes in supply, in differing ways across the country. Supply in Ontario and Quebec declined significantly in 2016. Conversely, in the prairies, supply increased sharply early last year but tapered off in late 2016, and the market has begun to stabilize. The B.C. market transformed from a growing supply of apartments early in the year to negative supply towards the end, possibly due to foreign ownership rule changes leading to previous investment properties being sold to occupants instead of continued rental arrangements.
Time to rent remained fairly flat in most markets last year, including Ontario, Quebec and the prairies. However, it fluctuated significantly in B.C., again likely as an impact of the new foreign ownership rules.
Prices were up, down or the same, depending on where you were in Canada in 2016. The prairies saw prices fall between 5 and 10 per cent. Prices were fairly flat in Ontario and Quebec, staying within 3 per cent. And in B.C., prices rose in 2016, reflecting the lack of supply and landlords trying to pass new ownership rule price impacts along to tenants. 
CREW: Which markets experienced a high/low in rental listings?  
AM: Based on responses to ads for rental units, the busiest markets were Ontario (up 25 per cent compared to 2015), Quebec (up 26 per cent) and the Territories (up 27 per cent). In terms of cities, Toronto had the highest spike (up 29 per cent year over year) followed by Montreal (up 23 per cent).
On the low side, the prairies were pretty flat with only a 3 per cent increase in ad responses in 2016 compared to the previous year. B.C. was slightly stronger but not by much, with a 5 per cent increase. Among cities, Calgary saw a significant drop, down 8 per cent compared to 2015. Vancouver was off 5 per cent, and Edmonton declined by 2 per cent.
We talk the markets that showed the most surprising demand in 2016, as well as a forecast for the near future
CREW: Which markets were the most surprising in terms of demand?
AM: The strong increase in traffic on rental ads in the Territories was surprising, but it is our smallest market and therefore shifts in the comparatively smaller totals can translate into big swings on a percentage basis.
One other surprise was the disconnect between major cities in western Canada versus the regional trend. Usually the major centres tend to drive (and are consistent with) the results for their regions overall. But while B.C. and the prairies as regions showed slight increases over 2015 (3 per cent and 5 percent respectively), yet we declines in Calgary (down 8 per cent), Vancouver (a 5 percent decline) and Edmonton (down 2 per cent).
CREW: What are your predictions for the rental market in 2017?
AM: The decline in supply of rental apartments in Ontario and Quebec shows no sign of changing in 2017, so we expect those markets to remain highly competitive. In the prairies, as the market adjusts to new oil prices, we expect rental supply to flatten out over the course of the year. And B.C.'s supply should continue to contract as additional costs of ownership are felt.
Time to rent should continue to be consistent in Ontario, Quebec and the prairies. The volatility we saw in B.C. last year will likely settle down in mid-2017 as landlords adjust to the "new normal" of ownership rules and can evaluate their new tax costs in Q1.
On price, our expectation is consistency with 2016 in most of Canada. Prices should begin flattening in B.C. as the market settles there, but it may take until mid-year.