2014 Ontario Budget Highlights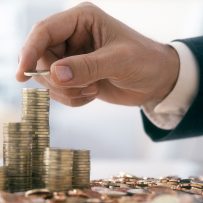 The 2014 Ontario Budget was presented last week. This provincial budget was identical to the one announced on May 1, 2014. Unlike the previous May 1st Budget, there is no doubt of this Budget passing a vote in the House under the current majority government. To review, specific 2014 Budget Highlights include the following:
Rent control/Landlord Issues
·           The Budget did not include any reference to additional changes rent regulation or the Residential Tenancies Act.
Tax measures
·         Lowering the threshold for the 2% personal income surtax to $220,000, and increasing the rate for income between $150,000 and $220,000 by 1%. On average, those earning between $150,000 and $220,000 in taxable income would pay an additional $425 per year, while for high income earners above $220,000 the increase would average $5,500.
·         Increases in taxes on tobacco and aviation fuel
·         The elimination of the small business deduction for corporations with more than $10 million in taxable capital
Pension Plan
·         The key policy in today's Budget, the Ontario Pension Plan is designed to supplement the Canadian Pension. The program targets a replacement rate of 15 per cent of an individual's earnings, up to a maximum annual earnings threshold of $90,000. The ORPP would require annual contributions of 1.9% on annual earnings from both employers and employees.
Minimum Wage
·         Budget commits to the minimum wage bill currently before the legislature ($11 on June 1 and then tie to inflation).
 Affordable Housing
·         Proposes to finalize the agreement with Ottawa on affordable housing that will see Ontario contribute $80.1M annually for 5 years to the program
·         $50M over 5 years for a new Local Poverty Reduction Plan
·         Raising social assistance rates 1% in 2014
·         The Community Homelessness Prevention Initiative will receive an additional $42 million this year

Energy Policy
·         Removing debt retirement charge from residential electricity bills December 31, 2015. However, the Clean Energy Benefit will also end at the same time, leaving electricity bills at the same rate or higher
·         Requiring OEB to report back on electricity system options for sustainable support program for low income Ontario families
Condominium Act
·         Will introduce legislation Spring 2014 to establish mandatory qualifications for condo managers and create a modern dispute resolution mechanism
Infrastructure
·         As expected, transportation investments form a centerpiece of this Budget. The previously announced Moving Ontario Forward plan includes separate, dedicated funds for the Greater Toronto and Hamilton Area ($15B) and the rest of the province ($13.9B), both of which will be held in dedicated trusts, separate from government revenues.
Economic Forecast
·         The Budget predicts economic growth will jump from 1.3% in 2013 to 2.1% this year, followed by 2.5% in 2015 and 2016 and 2.6% in 2017, projections slightly below the average of private sector forecasts. These growth numbers continue to be lower than previous projections, and the slow economic recovery of Ontario compared with other provinces and the U.S. presents continued challenges. The deficit will be $12.5 billion.
·         New housing starts are projected at 58,000 for 2014 and 60,000 in 2015, both slightly below 2013 levels and far below the 76,700 units in 2012. However, non-residential construction is expected to rebound significantly over the next two years, after several years of decline. It also anticipates 1.1% job growth in 2014, and notes that 459,500 net new jobs have been created since the recessionary low of June 2009. The unemployment rate, currently at 7.5%, is projected to drop to 7.3% in 2014 and to 6.2% by 2017.
FRPO Government Relations Update
Last week FRPO staff met with the Assistant Deputy Minister of Municipal Affairs and Housing.  We held a helpful policy discussion on the best ways FRPO can continue to advance our concerns about our priority issues under the new, Liberal majority government.  FRPO will be focusing this year on the following key issues:
•       Protecting rental housing from municipal licensing
•       Fixing the rent dispute process
•       Promoting policies that encourage new rental investment
•       Fixing unfair property tax
•       Addressing issues with rent controls, such as the 2.5% cap
For more information, contact:
Mike Chopowick, 416-385-1100 x21