$200M up for grabs under the Affordable Rental Innovation Fund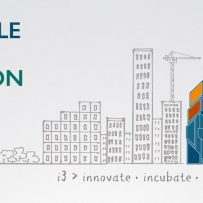 On September 30th, the Honourable Jean-Yves Duclos, Minister of Families, Children and Social Development and the Minister responsible for CMHC, announced that CMHC is now ready to accept applications under the Affordable Rental Innovation Fund.
The Fund, part of Budget 2016 and administered by CMHC, totals $200M to help create new affordable rental units over 5 years – reducing the number of Canadians living in housing need and the reliance on long-term government subsidies.
Funding will be used to test innovative approaches such as unique housing designs and financial models to lower the costs and risks of financing affordable rental housing projects.
CMHC is looking for your unique ideas, new funding models and innovative building techniques to revolutionize the rental housing sector.
For more information on the Fund, selection criteria and the application and approval process please visit www.cmhc.ca/innovationfund