10-Step Energy Management Action Plan for Property Management Companies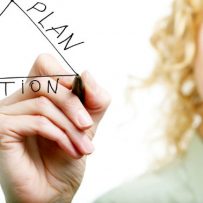 When you consider that the second or third-largest line item for the typical property management company is energy and utility related, it's a wonder that more property management companies are not actively engaged in some sort of energy management program.
But where do you start? An energy management program can be made up of a few large returns, or many small efforts, that produce very big changes in your energy cost bottom line. To help get you started, here is my 10-step energy management action plan for your property management company. Keep in mind that these steps aren't just for your apartment communities. Put it to use on your regional and home offices as well.
1. Power On: Initiate Relationships with Energy Experts and Local Utilities
If you're already using some kind of utility management system, chances are you have a relationship with an energy expert. However, contacting local utilities is just as important since many of them offer incentives and discounts that go unused. Additionally, some are not familiar with the multifamily industry and the huge opportunity that it represents for renewable energy incentive programs. Make them your friend and they will help save you money.
2. Collect Utility Billing Data
You can't manage cost if you don't have visibility into what is occurring. If you're not already collecting and tracking utility invoice data, you'll want to engage in this practice ASAP. Utility invoice data is the key to the big money in energy management. If you're not willing to add this additional practice in house, there are utility invoice processing companies that can help.
3. Use an Online Utility Management System you can Leverage Internally
It's one thing to collect all that data, but you need a place to store it. Yes, you can use a spreadsheet but using a SaaS-based system gives you much greater control, visibility into, capabilities with, and positive revenue outcomes from the data. The available tools are great to use, and highly profitable, unless there is no one to optimally run the system. If you don't have an energy management expert on staff, consider leveraging the advisory services of a utility billing and invoice-processing vendor. You'll not only save time but also add significantly to the amount of dollars saved through energy management.
Remember, looking at buildings vs. buildings may seem important, but reviewing by cost at lower levels is more financially sound advice.
4. Transmit Energy Data to ENERGY STAR (if you're not doing so already)
More and more cities across the country are being required to enter their energy usage data into the EPA's ENERGY STAR Portfolio Manager® system. Even if you're not currently required, it's good practice to collect the information that the government is looking for now so you're ready later. Additionally, this practice allows your bills to be in one easy-to-access system for other uses, like disposition. Big time saver!
5. Review Data Weekly
Energy management is a process of searching for savings from many angles. Having an employee with an energy management certification or analytic designation reviewing your data weekly, if not daily, is crucial. If you don't have this individual on staff, you can borrow one from some of your utility billing and invoice processing service providers. The important thing is that you have someone who has the time and knows what they are looking for.
6. Benchmark and Rank your High Cost Utility Metrics
Set the utility metrics that are important to you. Sure, some are pretty obvious (water and sewer usage, electricity costs, etc.) but look for other areas to measure. I always suggest ranking everything for cost and working your way down the list. Whether you are looking at apartment buildings, common areas, meters, or other aspects of your portfolio, your high cost areas are the places where you will find that low hanging fruit and best opportunities for financial benefits. Remember, looking at buildings vs. buildings may seem important, but reviewing by cost at lower levels is more financially sound advice.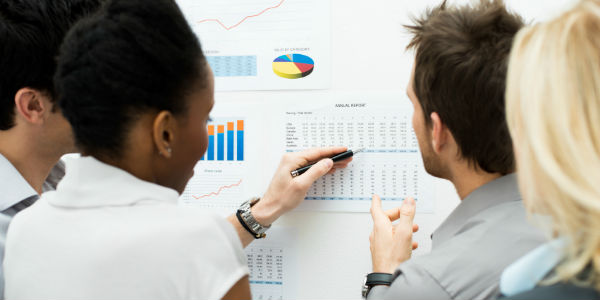 7. Brainstorm Action Items
Now that you have identified high cost areas, determine what energy management actions you can take to reduce costs or save money. However, this step doesn't occur in a vacuum. Communication between the team in the field and the energy expert is crucial. Discussions with regional and property managers around issues and anomalies found through energy management systems are imperative to finding the detail needed to take action. Work with an expert that is interested in saving you time by doing the legwork behind the scenes, saving your whole staff time.
8. Review Incentives and Financing
While there is big money to be found in energy management, many of us would prefer to minimize our financial investment into those projects. This is where having a relationship with local utilities is valuable: Incentives abound in differing municipalities as well as on a federal level that can drastically reduce or eliminate our financial commitment.
9. Take Action
The money you are currently spending on energy and utilities does not need to be spent…at least not as much. Energy management, while a diverse and sometimes detailed environment, is something that anyone can start today. Trust in your energy expert, define your best targets for highest financial return at lowest investment, lay out your production schedule and communication plans, and take action. Today is the day to save your money!
10. Track your Progress
A good energy management system allows you to track your investments, projects, and savings and report on that large ROI and NOI number for each area of your portfolio. Additionally, follow your communications plan and always check with on-site employees to understand how your efforts are preforming in the field. How did you do? What can you do differently next time?
Energy and Utility Management Plans Translate into Apartment Marketing Opportunities
The actions you take today can turn into valuable education and marketing opportunities tomorrow. If your prospective or current residents know that you care about energy management and sustainability, they may be more inclined to sign a lease, renew, or tell their friends about your property.
What does your energy management action plan look like? What are some of steps and best practices your company takes on the way to taking action?
Story by: Dan Gaddis