Rental Housing Business Newsreel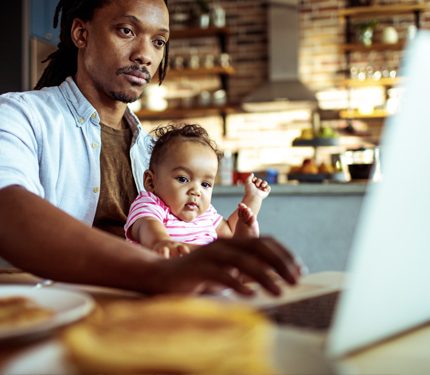 In 2016, visible minority households accounted for 16.6% of all households in Canada. Among these visible minority households, 20.1% were in core housing need. This was well above the 11.2% rate of core housing need among non-visible minority households. Given the nature of immigration, visible minority households also tend to be immigrant households. In 2011, for example, 83.4% of visible minority households were also immigrant households. We recently published a report updating earlier...
read more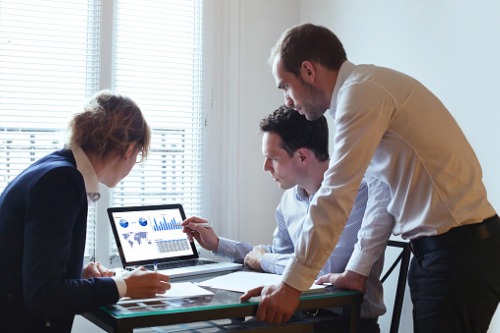 Investors are gravitating towards large mixed-use developments situated near rapid transit lines in Metro Vancouver, according to a new analysis by Avison Young. The trend is being spurred on by the city's political borders and geographic limitations – factors that have led to a consistently severe shortage of developable land. "As land prices have risen and the availability of development sites declined, investor interest has grown exponentially in the redevelopment of typical low-rise...
read more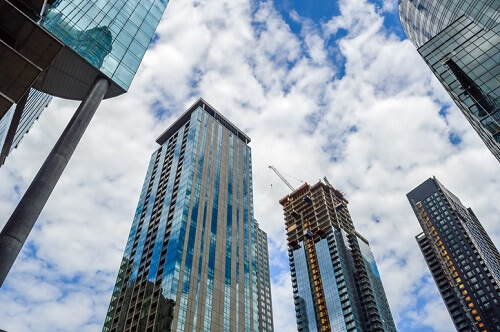 Minto Apartment REIT now offers more inroads in Montreal's thriving multi-residential market. Earlier this month, the company announced its acquisition of a 50% interest in Rockhill, a six-building multi-residential property at 4850-4874 Côte-des-Neiges Road in Montreal. "It is with great enthusiasm and pride that we are entering the strong Montreal rental market for the first time with the purchase of Rockhill," Minto Apartment REIT CEO Michael Waters said. Built in 1967-68, the 7.6-acre...
read more
Bank of Canada officials continue to characterize the country's economic performance as "solid," despite a recent soft patch they believe is only temporary. Senior Deputy Governor Carolyn Wilkins, in a Calgary speech, reiterated the main messaging from Wednesday's rate decision, where the central bank kept rates unchanged but expressed growing confidence Canada is on track for a rebound. The speech is what the central bank calls its Economic Progress Report, in which it aims to...
read more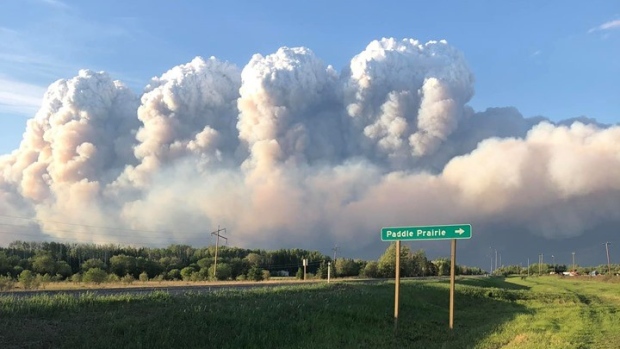 Canada's oil capital woke up to smoke that made eyes sore and breathing uncomfortable, an earlier-than-usual sign of summer as wildfires burn in the forests north of Calgary. After 8 months of cold, Calgary residents were unable to fully enjoy blue skies and warm temperatures Friday because of a white haze that blanketed the city with a strong smell of burnt wood. The government's air quality health index for the city was at "very high risk," suggesting people reduce or reschedule any...
read more
Richmond Hill is a long way from Vancouver — just not in terms of apartment rents. The average listed rent for a one-bedroom apartment in the suburb located to the north of Toronto was $1,879 in March, up 1.6 percent from the previous month, according to the latest monthly report from rentals.ca. That's not far off prices in the notoriously expensive Vancouver market. On average, Vancouver landlords were asking $1,927 per month for available one-bedroom apartments. But it's Toronto that was...
read more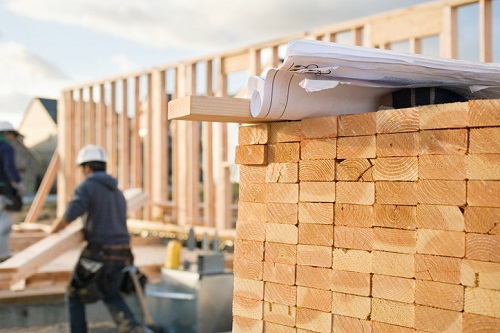 Wood frame buildings are not only bringing dynamism to Ontario's landscape, they're being touted as a way to develop "missing middle" housing in Toronto. "Wood frame is a gentle-density option," said Joe Vaccaro, CEO of the Ontario's Home Builders' Association. "It's that missing middle piece that you can bring into the right location to help people find a home where they can work, live and play. In our mind, it's a great option as a new supply chain. There are also lots of transit areas with...
read more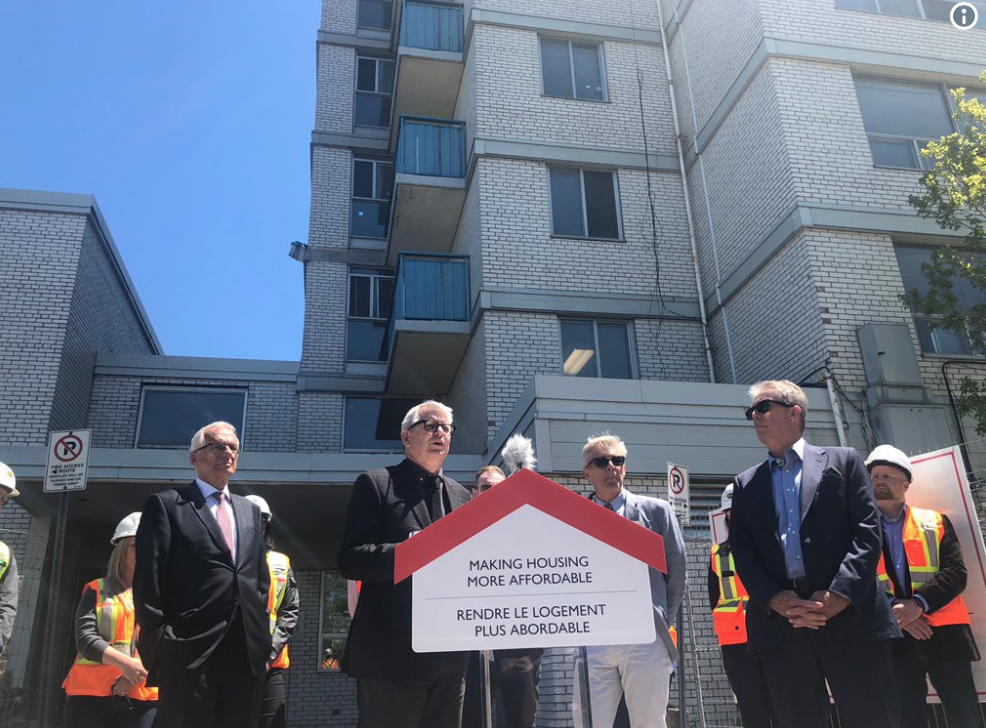 Seniors in Hamilton will soon have new affordable housing options thanks to the Ken Soble Tower transformation that will make this high-rise the first retrofit Passive House tower in Canada. On Wednesday in Hamilton, Adam Vaughan, Parliamentary Secretary to the Minister of Families, Children and Social Development (Housing and Urban Affairs), on behalf of the Honourable Jean-Yves Duclos, Minister of Families, Children and Social Development and the Minister responsible for Canada Mortgage and...
read more
Two recent decisions of the Human Rights Tribunal are instructive for those in property management with respect to the duty to accommodate.  Both cases involved physical modifications to residential complexes and include insight into: the procedural duty to accommodate; the substantive duty to accommodate; and, what is reasonable accommodation. In Polito v. Briarlane, the tenant requested accessible access to the residential complex by way of an automatic door opener on the front doors.  The...
read more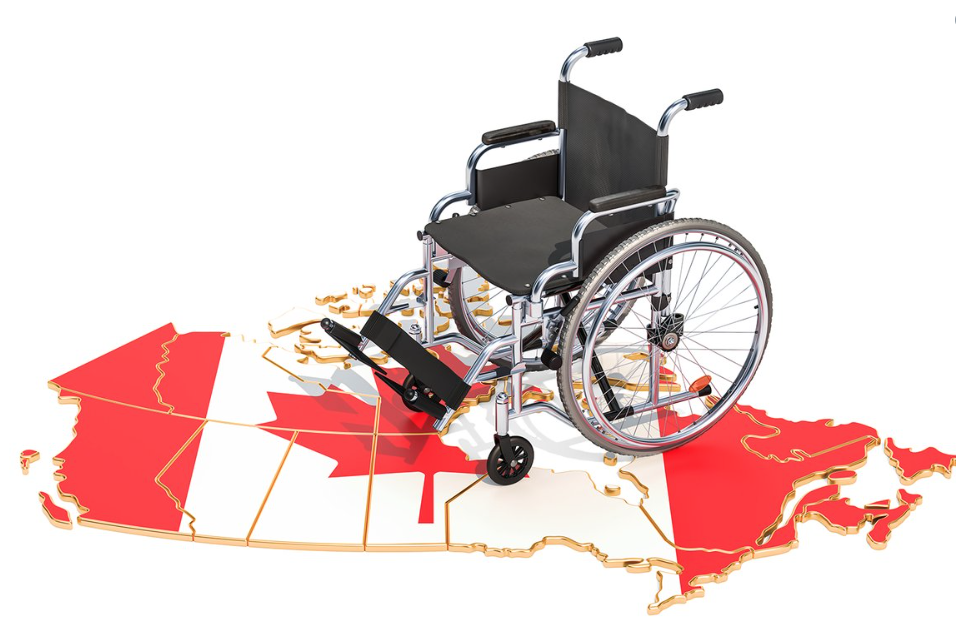 The federal government will heed the calls of Canada's disabled community and amend the country's first piece of national accessibility legislation to include some of the changes they sought, the minister spearheading the effort said Thursday. Accessibility Minister Carla Qualtrough said the government will be adopting all the amendments the Senate introduced to Bill C-81, also known as the Accessible Canada Act, when it comes back before the House next week. Earlier this month, the upper...
read more