Rental Housing Business Newsreel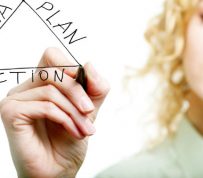 When you consider that the second or third-largest line item for the typical property management company is energy and utility related, it's a wonder that more property management companies are not actively engaged in some sort of energy management program. But where do you start? An energy management program can be made up of a few large returns, or many small efforts, that produce very big changes in your energy cost bottom line. To help get you started, here is my 10-step energy management...
read more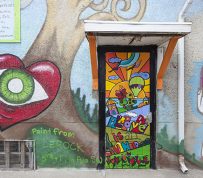 Calgarians lacking a proper place to call home are set to be given a helping hand thanks to a collaborative effort from 12 Calgary-area builders. Stepping Stone Manor, which will be the first of eight apartment buildings to be constructed in the next four years, will be a 30-unit facility in the Beltline community. Starting next summer, the $4.65-million facility will provide housing for 30 formerly homeless Calgarians, complete with on-site support services. The project is being made...
read more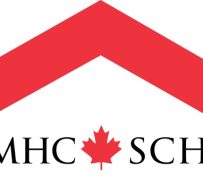 Canada Mortgage and Housing Corporation (CMHC) today released its 2013 Annual Report, focusing on how the Corporation contributes to market efficiency, a sound and stable housing finance system for Canada, increased housing quality and sustainability, while continuing to deliver federal investments in assisted housing. "CMHC's 2013 Annual Report details how CMHC's mortgage loan insurance and securitization activities have promoted the stability of the housing market and the financial system,"...
read more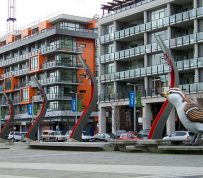 Sports team owners often buy land near their teams' home arena, so the Aquilini Group's decision to buy 67 Olympic Village condos for $91 million fits a pattern. But sports business experts feel the Vancouver Canucks owners' move to snap up the False Creek residences — not far from the team's Rogers Arena home base — is more of a quick real estate play than a long term business plan to boost revenues. Los Angeles Kings owner AEG invested heavily in land near the club's Staples Center home rink...
read more
There is no question that our world is changing, and creating a domino effect on any and all industries. And the multifamily industry is no exception. The green tint of sustainability has enveloped the world, and companies and governments are heeding the calls for a better environment in which we work and play. The multifamily industry has made significant strides to limit the uses of natural resources and offer eco-friendly living experiences, much to the satisfaction of younger renters who...
read more
They say you only have one chance to make a good first impression, but for better or worse, at move-ins we actually have three chances that make or break a good first impression—and, ultimately, resident satisfaction. Think of how fun it is to move (not!). There's the planning, the packing, the coordinating, the calling, the scheduling, the rescheduling, and more packing. Then there's the heavy lifting, the loading, the unloading, the floor planning… and then there are all the people – Family,...
read more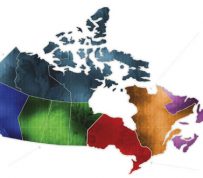 Applying the same rules of primary-market investing won't work here. These assets require a down-in-the-weeds approach to obtain the best value. There are robust opportunities to be had by investing in multifamily assets located in secondary and tertiary markets. Yet, in order to realize the attractive risk-adjusted yields many anticipate achieving in these markets, it's imperative to vet these opportunities differently from primary markets. If underwritten correctly, these alternative markets...
read more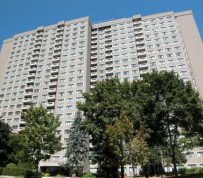 The real estate investment trust sector has a new play for investors looking for exposure to the residential market in Canada and the United States. Investors jumped aboard Morguard North American Residential REIT after Neil Downey, an analyst at RBC Capital Markets, put an "outperform" rating on its units with a 12-month target price of $11.50. "With steady-to-improving fundamentals, solid liquidity, and a well-covered, tax-advantaged distribution (6.2% cash yield on a low-70% payout ratio),...
read more
You vacancies may be flying off the books in this competitive rental market, but no matter how crazy the shopping season is, it takes work to attract high quality residents. Your interactions during and after a showing are a strong determinant in a renter's decision to sign the lease. When you meet potential residents face to face, how are you selling yourself – and the unit – during the property showing? Help your team perform consistently and deliver a high level of customer service by...
read more
Following up on BuzzBuzzHome's  pictorial look at Calgary's ever-evolving skyline, we take a step back and enjoy the Stampede City from the air and space. For added perspective, each aerial shot is accompanied by a quick fact about Calgary, sourced primarily from the 2011 census and the official city website. Calgary sits more than one kilometer above sea level, 1,084 metres to be precise. (Source: Environment Canada) Ca. 2012 Photo: NASA When Calgary was first incorporated in 1884 — then...
read more