Technology
Maintenance can be a necessary evil in the apartment industry. Water heaters leak, HVAC units fail and pipes burst in units old and new. As repairs add up, so do expenses, which drop straight to the bottom line. Effective management of repairs and expenses will lessen the blow in many cases, but that goes beyond getting good deals on replacement items. As with many business applications, solving problems efficiently often comes down to people, processes and technology. If you think you're...
read more
Is your portfolio consistently over budget? Many multifamily companies have poor property level purchasing habits that have become an accepted way to do business. Busted budgets, rogue spending, decentralized purchasing programs and a general lack of control at the corporate level are just a few of the issues that plague companies that don't have a technology-based managed procurement plan in place. Typical Purchasing Environment Typically, MRO, paint, floor covering and office supply...
read more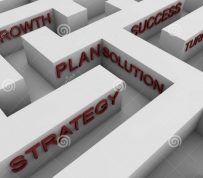 With technology constantly advancing, it can feel daunting to keep up with latest and greatest trends in online marketing. Every year, it seems like a new social media network is popping up and quickly grabbing the attention of users throughout the country. How can you sift through the fray and get to the heart of what really matters when it comes to marketing your apartment listings online? What are the statistics that might make you focus your energy on one social media behemoth over...
read more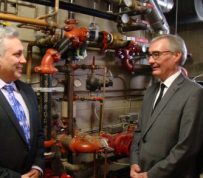 News Release – Manitoba November 21, 2013 MANITOBANS INVITED TO HELP SHAPE THE FUTURE OF POWER SMART THROUGH PUBLIC CONSULTATIONS Saving More Power Means Saving More Money for Manitoba Families, Businesses; Helps Ensure Supply When Needed: Minister Struthers Municipal Government Minister Stan Struthers, minister responsible for Manitoba Hydro, is inviting the public to help Manitoba Hydro do more through its Power Smart programs to save families and businesses money at the same time as...
read more