Tax Law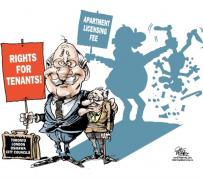 The City of Waterloo is by far the greediest of all municipalities when it comes to the charges levied under its Landlord Licensing By-law.  Waterloo's licensing fee and mandatory charges (the bulk of which go to its bureaucratic "cousin", the Electrical Safety Authority) amount to over $1,000 per townhouse unit and are imposed on a "per bedroom" basis (the more bedrooms the higher the fee).  The fees are imposed on "converted residential dwellings"...
read more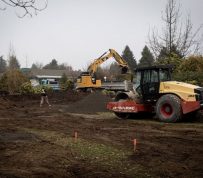 The federal, provincial and municipal governments have all made recent, big-ticket promises to tackle the housing crisis in B.C. — promises that span from reducing homelessness at one end to making family homes more affordable on the other end. But how where and when will this plans become reality, and how much is the combined price tag? For the first time in 25 years, Vancouver has municipal, provincial and federal governments making pledges at the same time to invest in housing — a key...
read more
Between red hot first quarter prices and major policy bombshells like Ontario's Fair Housing Plan, 2017 was one to remember for the Canadian housing market. It can be hard to keep track of everything that went down in the past year. To jog your memory, BuzzBuzzNews has rounded up five charts that make sense of 2017's major real estate events. 1. The market was historically tight at the beginning of the year What's going on here: A sales-to-new listings ratio determines how balanced a housing...
read more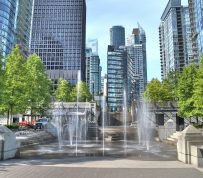 They have been shouldering much of the blame for Vancouver's and Toronto's rapidly escalating housing prices, but foreign buyers, in fact, own less Canadian real estate than originally thought. They do, however, own more expensive abodes. CMHC and Statistics Canada just released numbers tracking non-resident ownership dating back to 2014. Beginning with the Greater Vancouver Area, 4.8% of residential properties are owned by non-residents, however, that number increases in Vancouver proper,...
read more
LAWPRO is monitoring the impact of changes to the Residential Tenancies Act, 2006 introduced in April. Lawyers who represent landlords and the purchasers of rental properties will have significant responsibility for communicating the changes to their clients and for supporting compliance. The article below, prepared for us by Joe Hoffer of Cohen Highley LLP, provides a useful overview of the amendments. We will provide additional coverage, as warranted, (and including with respect to the new...
read more
In a few hours we'll know for sure, but it seems like a foregone conclusion that Janet Yellen will use her last monetary policy news conference as chair of the U.S. Federal Reserve to raise interest rates. And even though Bank of Canada governor Stephen Poloz decided to hold Canadian rates steady at one per cent last time around, there is no way Canadians can escape the impact of Yellen's actions. According to most expert commentary, the biggest surprise would be if the outgoing...
read more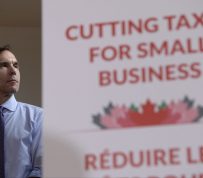 By John Dickie, President, Canadian Federation of Apartment Associations On December 13, 2017, Finance Minister Morneau released further changes to the tax reforms planned for Canadian Controlled Private Corporations (CCPCs). The latest changes will provide relief to some landlords. The federal tax reforms were first announced on July 18. After intense pressure from business people and business and professional groups, the reforms were then revised in the three announcements during the week of...
read more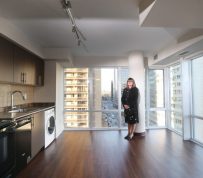 There are other business complications in developing rentals that would loosen the vacancy squeeze. If developers were allowed to add 10 floors to every building proposal this year, there would be thousands of new rental units on the market in a short time, says Joseph Feldman, director of development for Camrost Felcorp. "Ten storeys — that takes an extra 10 weeks on the construction cycle. A new 10-storey building takes a couple of years," he said. "By just allowing a couple more floors, the...
read more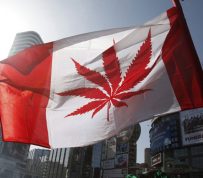 Provincial leaders say they are not impressed with the federal government's proposal to evenly split excise tax revenue from marijuana sales. They say that type of tax distribution would simply be unfair, given the extra costs provinces will end up shouldering as they prepare for the legalization of recreational cannabis in July of 2018. "The federal government must be smoking something to think it will work for the provinces," said Alberta Finance Minister Joe Ceci, while speaking to...
read more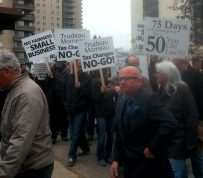 By John Dickie, President, Canadian Federation of Apartment Associations (CFAA) Between October 16 and 20, the Federal Government announced a decrease to the small business tax rate, and changes to its corporate tax reform proposals for Canadian-controlled private corporations (CCPCs), which were originally released on July 18, 2017. In October, the Government stated that it will not move forward with the proposed changes to restrict the use of the lifetime capital gains exemption by several...
read more