Newsworthy
The U.S. apartment sector is healthy and will remain that way for the foreseeable future, although it won't experience the kind of growth it's seen over the past several years, according to a forecast from Auction.com Research. Supply has ramped up in several markets, and industry experts anticipate that the new units will affect occupancy and rental rate growth, limiting owners' ability to raise rents and increase net operating income (NOI) at the same impressive levels. From a fundamentals...
read more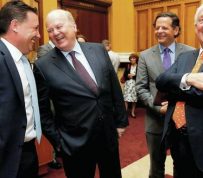 IN IRELAND REITS ARE THE NEW KIDS ON THE PROPERTY BLOCK – CANADA'S CAPREIT SEES OPPORTUNITY IRES REIT was created when Investec Bank invited Canada's largest apartment REIT (CAPREIT) to look at a portfolio of 338 apartments which was being sold by Lloyds bank. CAPREIT was established in the Canadian downturn of 1997 and now owns and rents 41,200 apartments there. CAPREIT were surprised that there were no large scale professional investors in apartments in Ireland and saw a great...
read more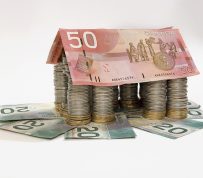 Vancouver has a plan, Olivia Chow's proposal for Toronto and resident opposition in Hamilton. Vancouver creates new agency to increase affordable rental housing City has mandate to provide 2,500 units by 2021 The City of Vancouver has announced the creation of a the Vancouver Affordable Housing Agency, a resource centre aimed at increasing affordable rental housing stock for families that don't qualify for social housing, but can't afford to buy. In a report to council from Mukhtar...
read more
Based on all available consumer price index (CPI) data from Statistics Canada, the rent increase guideline for 2015 will be 1.6%. This 2015 rent guideline was officially confirmed today by the Ontario Ministry of Municipal Affairs & Housing.  . The rent guideline is calculated using the average annual increases in CPI for each month from June to May. The data used to calculate the 2015 rent guideline is listed below. The Ontario government passed legislation on June 13, 2012 to amend the...
read more
Canadian developer Ian Gillespie was in full spate as he described his vision for Vancouver as an Asia-Pacific hub, attracting the best and brightest to what is routinely ranked as one of the world's most liveable cities. It is a vision that underpins his latest project: Vancouver House, a futuristic-looking high-rise that Gillespie predicted would become a landmark for the city when completed in 2018. The luxury residential tower is being marketed around the world, including Beijing,...
read more
The Canadian housing market, like a number of others in developed nations, is overvalued and a threat to the global economy, says the International Monetary Fund (IMF). In a report released Wednesday, the IMF singled out Canada for its staggering house price-to-income and house price-to-rent ratios, which, according to the fund, are the second highest and highest in the world respectively. House price-to-income ratio House price-to-rent ratio   As the charts show, the IMF believes home values...
read more
CALGARY – The tight rental market in Alberta's urban centres has eased this year but the overall vacancy rate still remains low.   The Spring Rental Market survey, released by Canada Mortgage and Housing Corp. on Wednesday, said the rental apartment vacancy rate was 1.8 per cent in April compared with 1.5 per cent in April 2013.   "Rising demand in recent years has encouraged new rental construction in Alberta, which has added to the supply of rental apartments. These...
read more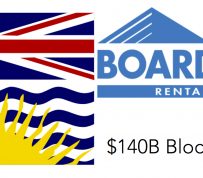 Canada's biggest residential landlord has unloaded all its British Columbia rental property in a $140 million blockbuster deal that closed May 29. "This is the largest multi-family deal of this year in B.C., maybe of this century so far," said Lance Coulson of CBRE Ltd. National Apartment Group, Vancouver, who helped broker the four-property sale for Calgary-based Boardwalk Real Estate Investment Trust (BEI.UN TSX). The portfolio includes two concrete apartment towers in Burnaby's Metrotown, a...
read more
MIAMI—It's a Canadian capital invasion. Commercial real estate investors and developers—even Canadian banks—have a growing appetite to buy, build or lend against all asset classes in many American markets. Yes, what started out long ago with individuals scooping up residential properties in warmer US climates has become a full-blown CRE trend that's gaining momentum faster than the winter snow melts across the border in springtime. Some Canadians are even jokingly referring to the US as "the...
read more
Canadian Business and PROFIT today ranked The Skyline Group of Companies 246th in the 26th annual PROFIT 500, the definitive ranking of Canada's Fastest- Growing Companies. Published in the July issue of Canadian Business and online at PROFITguide.com, the PROFIT 500 ranks Canadian businesses by their revenue growth over five years. The real estate acquisitions, management and investment company based in Guelph, ON, made the 2014 PROFIT 500 list with five-year revenue growth of 227%. "It's...
read more