Newsworthy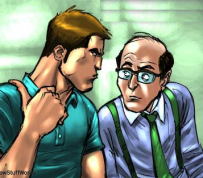 In a recent case, the Human Rights Tribunal of Ontario (the HRTO) awarded a woman $1,000 after she learned that her landlord made inappropriate remarks regarding the size of her, and her daughters', breasts. The remarks were made by the landlord to the building superintendent, but were overheard by a third party who later repeated them to the tenant. The tenant filed a complaint to the HRTO which ultimately resulted in the award. Under the Ontario Human Rights Code there are special...
read more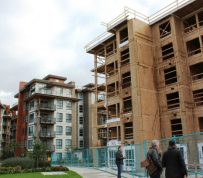 Story by: Duncan McAllister | Metro News There's big news for Ontario's building industry that could have a major impact on how townhomes and mid-rise condos are built. Since Jan. 1, revisions to the Ontario building code allow wood-frame construction for residential and office buildings up to six storeys in height. The building industry has been pushing for this for quite some time, with the allure of  a 10 to 15 per cent price advantage over traditional construction costs and a much-needed...
read more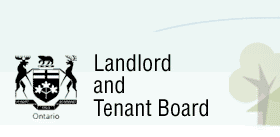 In the Toronto South and Toronto North offices of the Ontario Landlord and Tenant Board (LTB), hearings have usually been scheduled for either the morning or the afternoon.  Starting March 1, most hearings will be scheduled to begin at 9:00 am, with the view that they can be mediated (or tenants can consult duty counsel), but the hearings can take place in the morning or in the afternoon. This does not apply to L1 or L9 hearings for non-payment of rent or persistent late payment. Other than...
read more
Story by: Sean MacKay | BuzzBuzzHome  It's only mid-February, but 2015 has already proven to be full of shocks and surprises for the Canadian economy and the impact is being felt in the country's housing market. The steep decline in oil prices caused organizations that monitor the market to readjust their forecasts and backpedal on predictions for 2015 and 2016 in a relatively short period. In November, the OECD predicted that the Bank of Canada would raise its overnight lending rate by May...
read more
Story by: CBC News Waterfront Toronto has announced plans for the new 350,000-square foot Waterfront Innovation Centre that is expected to provide an estimated 2,000 new jobs and attract cutting-edge technology businesses to the city. The building, which is entirely funded by the private sector, will be located on city-owned land in the East Bayfront precinct of the waterfront, adjacent to Sugar Beach. "It's a job creating jewel," said Mayor John Tory, who attended the...
read more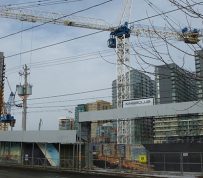 Story by: THESTAR.COM Urbancorp has quietly cancelled its Kingsclub condo complex on King St. W. and plans to build three towers of rental apartments instead. It is the second downtown condo project in just the last few weeks to suddenly convert to rental apartments instead, leaving more than a hundred buyers of preconstruction units out in the cold. The two back-to-back conversions are being seen as a sign that developers are growing fearful that condo interest is waning in Toronto, at the...
read more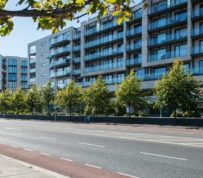 Story by: The Irish Times  A Canadian real estate company specialising in multi-family housing has completed the acquisition of the Rockbrook property portfolio in Dublin for €87.3 million. CAPREIT, a publicly-quoted investment trust with more than 30,000 apartments and townhouses across Canada, has a pipeline agreement with Irish Residential Properties Reit (Ires Reit) that allows it to acquire the portfolio at a later date when funding options have been finalised. Ires Reit, an Irish...
read more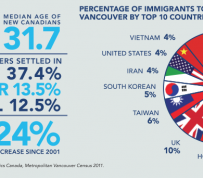 Story by: Michael Aynsley | BuzzBuzzHome This handsome infographic from MAC Marketing Solutions looks back at the year that was in Metro Vancouver real estate and considers where the market is heading in 2015. Among the forecasts: both the resale and presale housing markets will "remain balanced" while the region's rental sector will continue to have one of the lowest vacancy rates in the country. Scroll through for all the stats and futures backed by data from organizations such as the Bank...
read more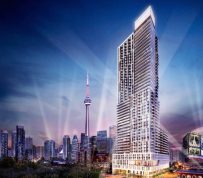 Story by: BISNOW The Gupta Group has bought a 3.2-acre property at Yonge Street and York Mills Road and will transform the site, currently a TTC commuter parking lot, into a 500k SF mixed-use development with a four-star hotel, offices and retail. Builder Steve Gupta spoke with Bisnow about his plans. Steve's firm—previously known as Easton's Group— acquired the property, adjacent to the Don Valley Golf Course, from Build Toronto, the city's real estate corporation whose mandate is to...
read more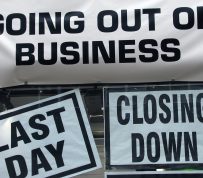 Story by: Financial Post  Target Canada isn't the only retailer closing its doors in Canada. On Thursday, Sony announced it was shuttering stores in the country. They add their names to a growing list of retailers who have recently closed some stores or are closing altogether in Canada. Here is a list of recent notable closures: Target Canada — Target Corp. announced its decision to close all its stores on January 15. – Shuttering 133 stores, affecting 17,600 employees – "We were losing money...
read more