Newsworthy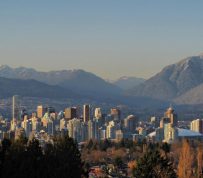 BC is poised to lead the nation in economic growth next year, despite an anticipated pullback in the province's housing sector, says the Conference Board of Canada. In 2018, BC is expected to experience real GDP growth of 2.7 per cent, down from the 3.2 per cent growth level predicted for this year, according to the organization's Autumn 2017 Provincial outlook, published today. "We have economic growth slowing in British Columbia but it's still going to be quite strong relative to what we...
read more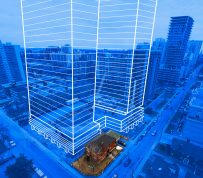 Earlier this year the province introduced Bill 139. This legislation provides for significant amendments to Ontario's land use planning system including the replacement of the Ontario Municipal Board (OMB) with a new body, known as the Land Planning Appeal Tribunal (the "LPAT").  Bill 139 recently passed 2nd Reading in the legislature, and looks to be made into law before the holiday break. For more background on Bill 139 and its Implications click here.  To view how the Planning Approvals...
read more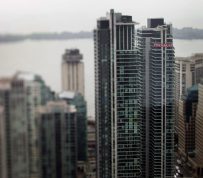 Rent controls and stabilization are supposed to improve the lives of renters. They seldom do. Still, from New York to Toronto, such restrictions are politicians' favoured response to housing shortages and affordability concerns. The Ontario Liberals followed that mantra in April when they restricted the annual rent increases for existing tenants to a maximum of 2.5 per cent. Ontario Premier Kathleen Wynne claimed such measures were needed to cool rents and house prices. Six months later, the...
read more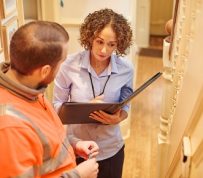 Toronto's low vacancy rate coupled with its rental supply shortage has resulted in bidding wars, and landlords are taking full advantage to squeeze every last penny out of their investments. Potential tenants typically have to present landlords with financial statements, letters of employment, and references, but as many desperate Torontonians are finding out, that's no longer sufficient. "Nowadays with such fierce competition, we're seeing a lot more added to the rental package that's being...
read more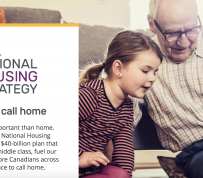 The Canadian Federation of Apartment Associations (CFAA) applauds the federal government's plan to improve support for low-income renters in the National Housing Strategy (NHS). In particular, CFAA applauds the plan to create a new portable housing benefit for some low-income renters in the private rental housing market, which is to be called the Canada Housing Benefit. CFAA commends the federal government for adding a portable housing benefit as a necessary pillar in its policy to reduce...
read more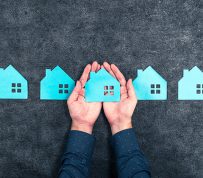 The Canada Mortgage and Housing Corporation, in collaboration with Statistics Canada, is releasing today the core housing need figures from the 2016 Census. Data indicate that the proportion of Canadian households in housing need has remained stable since 2006. In 2016, the rate of core housing need in Canada stood at 12.7%, representing 1.7M households. Statistics Canada's data tables on core housing need Core housing need is the indicator used in Canada1 to identify households not living in,...
read more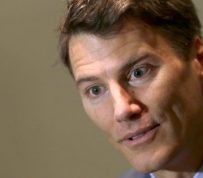 Vancouver has banned owners of basement suites and laneway houses from listing them on Airbnb after a heated debate in which some city councillors warned that homeowners would not be able to pay their mortgages without the extra income. City council approved new regulations in a 7-4 vote Tuesday for vacation websites such as Airbnb and Expedia. The rules prohibit hosts from listing homes that are not their principal residence, including any secondary suites on their property. Mayor Gregor...
read more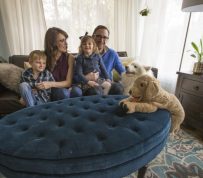 Distance to the job is the top factor in where Toronto's talented young workers choose to live. When it comes to choosing where they live, it's all about the journey to work for the Toronto region's young professionals. They ranked commute times ahead of proximity to other amenities and even above the cost of living when it comes to deciding where they will buy or rent a home. Seventy-six per cent of respondents to a survey for the Toronto Region Board of Trade said their...
read more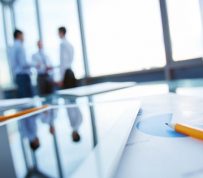 First National Financial announced Wednesday its mortgage investment fund will be terminated by next month. Unitholders are not required to take any action, according to the fund's manager, Stone Asset Management. Instead, the fund will pay them a special distribution before termination. The payout will be based on the amount necessary to eliminate the fund's liability for non-refundable income tax under the Income Tax Act. The move comes as the favourable tax treatment for the forward...
read more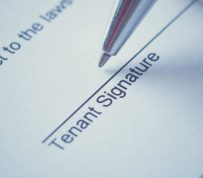 If you're interested in buying a property, but it has a tenant, make sure to extend the closing date because the required notice days in Ontario have now doubled in length. In the past, only 30 days written notice was required to terminate a tenancy. Now it's 60. Another glitch: the date the tenancy ends must coincide with the end of term or rent period. This could result in a full year passing before your client can move in. For example, if the tenant's lease ends Dec. 1, 2018, your...
read more