Marketing
Greenwin is hosting the fifth annual Greenwin Cares Golf Classic. The charity event is being held on Tuesday, June 27, 2017 at the Angus Glen Golf Club in Markham, Ontario. Greenwin Cares (www.greenwincares.ca) raises money and awareness for revitalization initiatives and social programs that benefit people in priority neighbourhoods. Its objectives are to understand and isolate problems of suburban development, socioeconomic deprivation and cultural dislocation, and to open lines of...
read more
Increasing renewals through engaging residents with their neighbours This is no time in the apartment industry for bashful property managers when it comes to ensuring the kind of resident satisfaction that drives renewals. Today's apartment renters are more social butterflies than they've been in recent years, expecting a greater sense of community in the place they call home. They want better neighbors and more friends who live in the same place. But they can't always make that happen on...
read more
Key differentiators for building a website that engages prospects  Apartment websites should convey properties' brand identities to prospective renters. The most effective of these tell a story that communicates the identity and culture of an apartment community in less time than it takes to give an elevator speech. Ultimately, they serve as virtual leasing offices that work around the clock. John Gorman, vice president of marketing solutions at RealPage, Inc., stresses that the right digital...
read more
Don't miss WEBCON Roadshow 2017! With two upcoming stops in Alberta: Calgary and Edmonton, this is a must-see event for property owners and marketing professionals in the rental housing industry. Held for just one afternoon, industry experts cover topics that touch upon local trends, lease & lead management, attracting renters and more! Register...
read more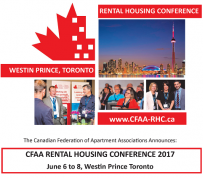 The clock is ticking down to the close of CFAA's second annual Rental Housing Awards Program.  Applications in all categories are due on Monday, May 1, by 12 midnight PDT. The CFAA Rental Housing Awards Program was started in 2016 to create a stage on which to celebrate excellence in rental housing across Canada. The winners are announced at the CFAA Awards Dinner, which takes place annually after the first day of sessions at CFAA Rental Housing Conference. That is to take place this...
read more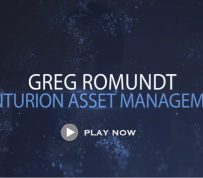 #reflections, a new production by Perpetual Media Group (PMG), provides an inside look into the lives and professional milestones of Canada's leading real estate executives.  We are honoured to share the premiere episode, featuring Greg Romundt of Centurion Asset Management. PMG has prepared an exciting line-up of industry leaders that will be gracing the small screen throughout the course of 2017. Enjoy the episode and stay tuned for more! CLICK HERE TO WATCH THE EPISODE...
read more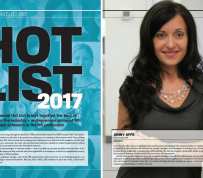 Jenny Affe, Vice-President of Human Resources for Greenwin Inc. is recognized in HRD's annual HOT LIST, which brings together an impressive group of 30 top achievers in the HR profession. Catch Jenny's profile...
read more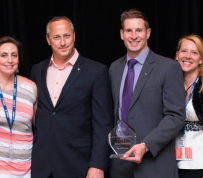 CFAA Rental Housing Awards 2017 After the successful roll-out of CFAA's first-ever Rental Housing Awards Program in 2016, CFAA is happy to announce that applications are now being accepted for the 2017 Awards Program. This year's categories are: Property Manager of the Year On-Site Employee of the Year Off-Site Employee of the Year New Rental Development of the Year Renovation of the Year New Product or Service of the Year (for CFAA Suppliers Council members) Association...
read more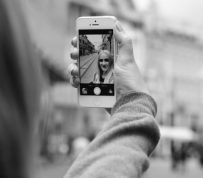 Canada's millennial population is reaching the prime age to become first-time homebuyers, which will provide strong support to the housing market over the medium term. The millennial generation is large. In 2014, for the first time, there were more millenials in North America than baby boomers, buoyed in part by immigration. As the boomer population continues to age and trade less frequently in the housing market, we simultaneously have a large cohort of millennials, born since the 1980s,...
read more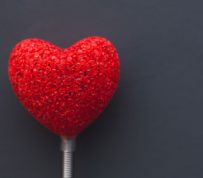 Valentine's Day is just around the corner! In honor of the holiday, we've come up with a few ways for you to engage with your community and show your love! 1. V-day Inspired Drinks – For those residents who are 21 and over, host a small cocktail hour in your clubhouse or common areas. For those residents who don't feel like fighting the crowds and reservations, this will be a great alternative! Take it a step further by providing some appetizers and festive desserts. Need a little inspiration?...
read more