Marketing
As Canada's most widely read apartment magazine and newsreel, RHB is proud to be the official media sponsor for the rental housing industry's most significant event. The Canadian Federation of Apartment Associations (CFAA) two-day Conference and Trade Show and the half-day Building Innovations Bus Tour is once again back in Toronto from June 10 to 12. The seventh annual CFAA Conference and Trade Show is unlike other conferences and trade shows; this conference is focused...
read more
Story by: JENNIFER LYONS Is your community in need of a rebranding? If you've given your property and your marketing plan a thorough review and decided it's time to make some changes, where do you begin? A large-scale rebranding project can be time consuming, expensive and a lot of work, so preparation is key. As you get the ball rolling on your rebranding efforts, consider these seven steps that will help you define your process and set yourself up for success. 1. Know your community's...
read more
Landlord Web Solutions recently celebrated their fifth year hosting WEBCON, a Canadian Rental Marketing Conference on May 13th & 14th. WEBCON 2015 featured an amped up RHB Launch Pad, an expanded trade show and the addition of the Rental Marketing Awards. Here is a look at some of the highlights from the key speakers, RMA Award winners and the substantial line-up of industry experts.     A Night of Celebration In past years, WEBCON treated attendees to a pre-party the night prior to the...
read more
In today's wired world there is no denying that renters have shifted their behaviour from analog to digital. Landlords that have not recognized this fact need to quickly shift their digital marketing strategy to better attract and communicate with renters in the digital world. Here are three key things that you need to have in your strategy to remain competitive in the Canadian apartment industry today: 1.   Be Online Canadians spend more time online and visit more sites than anyone else in...
read more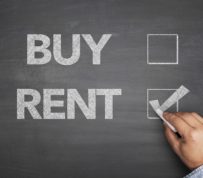 Story by:  Lindsay Smith Homeownership is on the decline, especially among the younger set, but it's not for the reasons you may think. A recent Rent.com survey of 1,000 renters between the ages of 18 and 34 found that the vast majority of them (nearly eight out of 10) don't plan on trading their apartments for homes anytime soon. And despite the fact that 85% of them hadn't heard of or simply didn't care about the housing market crash that happened in 2007, it's not the fear of another...
read more
Story by: JENNIFER LYONS As a property manager, you're the expert when it comes to your community's features and amenities, from parking to party rooms and business centers to bike storage. But renters are looking for more than just the right on-site amenities when choosing a place to live — they're looking for the right neighborhood. The old adage "location, location, location" still rings true, and the neighborhood surrounding your community might very well be one of its best amenities. As...
read more
Story by: Lindsay Smith The millennial generation is known for a number of things. They love self-expression (as you can easily tell from a quick glance on Instagram or Snapchat). They're diverse in a variety of ways, including racially and socially. And they're the most tech-savvy generation yet. But according to a recent Rent.com survey of 1,000 renters between the ages of 18 and 34, millennials have one other thing they're known for: They're a generation of movers. Just under half of the...
read more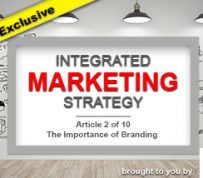 Story by: Sarah Rodrigues As I discussed in last month's post on marketing strategy, knowing your business is key to formulating an effective marketing plan. One major aspect of your business' identity is its brand. What is a brand? "Brand" is an all-encompassing term for how you want your company to be perceived by others. A brand is a promise of a certain level and style of product or service, and should set you apart from the competition. Brand is an external expression of a company's...
read more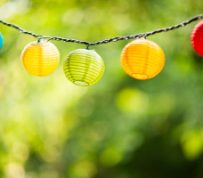 Story by: Jennifer Lyons  Spring is the perfect time to plan fun and engaging events for the residents in your community — the holiday season is over, the weather is improving and the busy summer vacation season hasn't yet begun. Community events are a great way to build relationships with residents, get valuable feedback, encourage retention and potentially find a few new tenants when your residents are invited to bring a friend along. There's a myriad of options when it comes to events, but...
read more
Story by: JENNIFER LYONS Spring is here and experienced property managers know what that means — it's the beginning of the busy rental season. As you're up to your elbows preparing units for rental, ramping up your marketing efforts and setting up tours, don't overlook one crucial factor: curb appeal. Many potential renters will drive past or through your complex before deciding if they want to schedule a viewing appointment, so make sure your community is dressed to impress from the very...
read more