Maintenance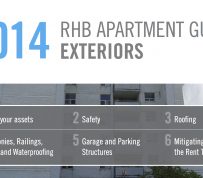 The 2014 RHB Apartment Guide – Exteriors serves to inform Canadian apartment building owners and managers on how to maintain, renovate and upgrade their properties, with the focus on the building's exterior. This guide provides strategies, direction and tips on what to do, what to look for and what to avoid, as well as the importance of building maintenance and capital work. To ensure that this guide contains the most current and pertinent information, RHB worked in collaboration with Geoff...
read more
Aesthetically pleasing landscaping can improve the overall look of a property. However, no property manager wants to shell out thousands of dollars to re-landscape a property. Additionally, many property managers simply do not have time to perform frequent landscape upkeep. Whether you manage individual homes or large apartment complexes, there are simple, cost-effective landscaping ideas to add interest and design to a property without costing yourself extensive time and money. Even small...
read more
Looking for a way to boost your rental income and increase property value? Home improvements are the way to go, especially if your rental property is showing wear with age. While a complete kitchen or bathroom renovation gives you high return value, they're also expensive projects. Focusing on the most high-value home improvements will enable you to increase the rent and make the property more appealing to prospective renters. All property updates are planned with a budget in mind, so here are...
read more
We all know that no matter how fantastic your on-site property management staff is, no matter how much residents enjoy living at your apartment community, there will always be some that choose not to renew their lease for another year. The 2013 SatisFacts Index for the Insite Pre-renewal Survey demonstrates that only 31 percent of residents say they are "Very Likely" to renew. Then there are the residents typically going through some sort of "life change," such as buying a home, relocating for...
read more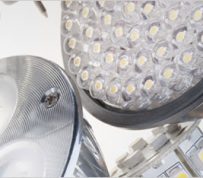 The savings are immediate and ROI is generally 1 to 3 years With the recent introduction of commercially viable LED bulbs and fixtures, businesses can expect unprecedented savings in their energy costs for lighting.   An LED for every need Today, there is a large selection of LED bulbs, fixtures and arrays for many types of installations. So there is no reason to wait. The savings are immediate, the paybacks are generally between one and three years, and in many cases, the quality of the...
read more
Is your portfolio consistently over budget? Many multifamily companies have poor property level purchasing habits that have become an accepted way to do business. Busted budgets, rogue spending, decentralized purchasing programs and a general lack of control at the corporate level are just a few of the issues that plague companies that don't have a technology-based managed procurement plan in place. Typical Purchasing Environment Typically, MRO, paint, floor covering and office supply...
read more
We have all heard that it is far cheaper (and easier for that matter) to retain a current customer or resident than it is to acquire a new one. How much simpler life would be for your leasing staff if every resident renewed their contract year after year? Actually, if that was the case, your leasing staff may be out of a job – bad example, but I think you're picking up what I'm laying down. The big question then is – How do we convince our residents to renew their contract at our property year...
read more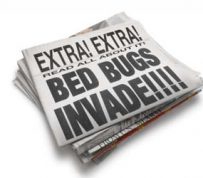 If you're to believe news coverage over the past few years, the bed bug epidemic has reached new heights. Is this really the case, or is the media sensationalizing people's worst fears about bed bugs? News coverage of unfortunate bed bug incidents has resulted in the blacklisting of hotels, stores, and even cities that travellers fear are hotbeds for bed bug activity. Is all this hype blowing the 'bed bug epidemic' out of proportion? In a word: yes. While there's certainly no doubt that bed...
read more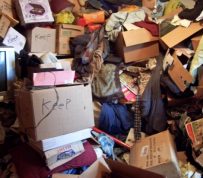 Windsor's fire department on Wednesday announced a new strategy to deal with hoarding. Fire chief Bruce Montone says hoarding is a safety and health concern. Montone says there is more public awareness of hoarding today, due to reality TV shows such as Hoarders. In a media release, Windsor Fire and Rescue said "a trend of increased cases of hoarding has developed in Windsor." In Windsor, different groups have been dealing with the problem on their own. Those groups will join...
read more
Oh No! I Have A Marijuana Grow-Op In My Rental Property! Chris Saracino I don't really, but what better way to get your attention? As landlords, most of us have heard of that old urban myth. You know the one… a guy who knows a guy, who's a landlord, who suddenly finds out that the perfectly nice couple who had been renting out the house were in fact running a marijuana grow-op. There are variations on the story as well, sometimes it's a crack house, sometimes it's a meth lab. This story — in...
read more