Maintenance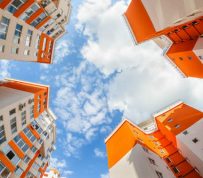 On May 25th, 2016, the Minister of Municipal Affairs and Housing, the Honourable Ted McMeekin, and the Minister of Energy, the Honourable Glen Murray, announced a new Energy Retrofit incentive program that will provide up to $400 million in rebates or grants for private residential apartment buildings for the purchase and installation of energy efficient technologies such as boiler replacements and lighting retrofits. This announcement is part of the government's Climate Change Action...
read more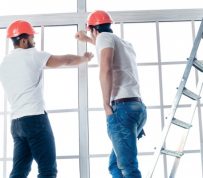 By Tim Blackwell  | Property Management Insider New tool technology is exceeding traditional definitions of improvements to the power tools that build and maintain multifamily housing. High-tech and blue-tooth enabled tools are not only designed to ease the chores of drilling, sawing and affixin' but also save time and money. Cloud-Based Technology is Making Maintenance Mobile Tools have come a long way since the introduction of the electric motor in the 1880s that made possible today's...
read more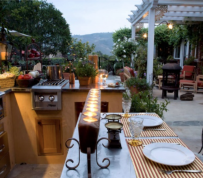 Story by:  Leah Mendes  |  March 28, 2016 Summer is right around the corner, and the weather isn't the only thing heating up. New trends are on the horizon in multifamily, and apartment communities are finding new ways to bring the full indoor living experience outdoors. The National Kitchen & Bath Association identified outdoor kitchens and living spaces as the hottest trends in housing today, although it's been popular for a few years. Americans began enhancing their outdoor living...
read more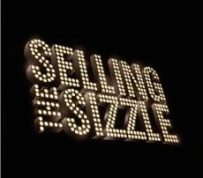 Story by: Tim Blackwell What distinguishes one multifamily community from the other today goes beyond exterior architecture or color choices for walls. The ability to provide residents with the tools to nurture their social lives or improve their living experiences with the same ease as an evening stroll is redefining what separates apartments. The Value of Resident Portals In the past, apartment neighbors really only got to know each other by being outside, chance meetings in the parking lot...
read more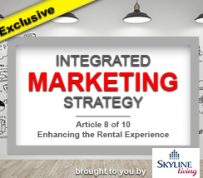 Story by: Sarah Rodrigues | Skyline Living Last month, I discussed how outstanding customer service contributes to marketing strategy and affects tenant satisfaction, retention, and profit. The most important take away from that article is that your customer service must deliver on what your company promised. There are several key moments when a customer interacts with your company – either with you as the owner or property manager, with the leasing agent, or with the building staff. By...
read more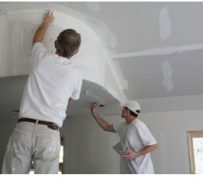 Story by: Joe Hoffer | Cohen Highley LLP Buying properties, giving them a major face lift, and re-selling them based on their increased value is a common investment strategy of real estate developers and investors. The value of apartment buildings is dependent on income, so to increase value you need to increase net income. Ontario's Residential Tenancies Act (RTA) is rife with rent control rules designed to prohibit or restrict increases in revenue. Lawyers who fail to properly advise...
read more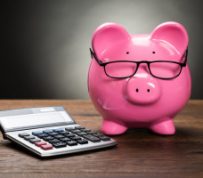 Story by:LINDSEY SCHOBER Any way you look at it, creating (and sticking to) a budget is important work — but unless you enjoy building spreadsheets on a Friday night, you might also think of it as time-consuming, sometimes headache-inducing work. Nonetheless, the financial health of your property depends on your ability to track your income and expenses while increasing revenue and decreasing costs. Developing and staying within your budget often plays a significant role in your performance...
read more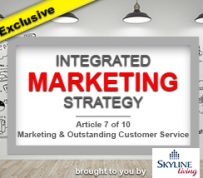 Story by: Sarah Rodrigues | Skyline Living Depending on the size and structure of your company, customer service may be its own department, may be part of the sales or property management department, or may just be one of the many other things small landlords cover on their own as needed. This article will discuss how marketing contributes to customer service, and how important customer service is to a company's bottom line. Remember, marketing is not just advertising. Companies that only...
read more
Story by: LINDSEY SCHOBER Your grills are fired up, your lawn is in impeccable shape and your residents are enjoying all your community has to offer. Summer is in full swing. So is moving season. While the warmer months give you an opportunity to showcase your outdoor amenities, they are also your busiest time of the year. With all the planning, sprucing and scheduling, it can be hard to add one more thing to do your already full to-do list. However, summer is the perfect time to freshen up...
read more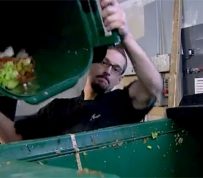 Story by: Chad Pawson, CBC News Region to start levying fines effective July 1, but some organic waste recyclers not ready Some organic waste recyclers say many apartment buildings in Metro Vancouver still don't have a system to keep food scraps out of the garbage. In January the region banned organics from landfills and incinerators. For the past six months it's used education programs, but no fines to encourage buildings to comply. But on July 1, fines for bringing organics to...
read more