Maintenance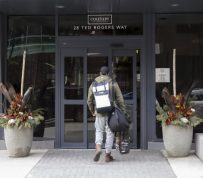 Security concerns, parties, crime and wear and tear on amenities have condo owners fighting back against services like Airbnb. Kahile Gondo has lived in her downtown condo for about five years. But even though it neighbours two of the busiest, most eclectic places in the city — the Eaton Centre and Yonge-Dundas Square — Gondo only recently began locking her unit door when she's at home. "There's 44 floors in this building with about 10 units on each and I've never had a sense something was...
read more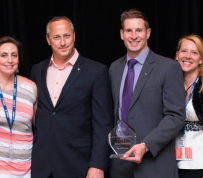 CFAA Rental Housing Awards 2017 After the successful roll-out of CFAA's first-ever Rental Housing Awards Program in 2016, CFAA is happy to announce that applications are now being accepted for the 2017 Awards Program. This year's categories are: Property Manager of the Year On-Site Employee of the Year Off-Site Employee of the Year New Rental Development of the Year Renovation of the Year New Product or Service of the Year (for CFAA Suppliers Council members) Association...
read more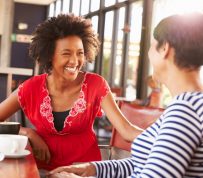 Let's be honest: Filling a vacancy is a hassle. It takes time, it sometimes means losing out on rent, and it's probably something you prefer to do as infrequently as possible. So if you have a good tenant, how do you get them to stay? While some factors are beyond your control, such as your renter relocating for a new job, there are several things you can do to keep your reliable tenant happy and eager to renew. Why renters stay Renters stay put for a number of reasons: They may prefer the...
read more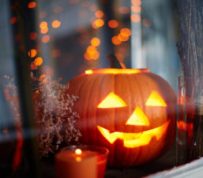 Story by Jennifer Chan While Halloween is typically a night of festive fun, the increased foot traffic can bring some additional risks to your rental property. Before your tenants dole out the candy to little ghosts and witches, make sure your rental is ready. Here are eight Halloween safety tips to help protect your property and its visitors. 1. Clear walkways and sidewalks of leaves and debris Make sure any areas where trick-or-treaters tromp, including your sidewalk, driveway and walkways,...
read more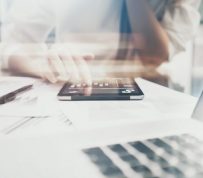 Story by: Christine Bright "Budgets were originally designed as control mechanisms. As such, they are traps …" Budgets are effective tools if implemented correctly. Understandably, they are large undertakings and require a lot of time and planning. The challenge is that good companies often create bad budgets, then compound a budget's ineffectiveness by rigid standards and resistance to make good business decisions based on what's been created. Bad budgets lead to operational deficiency, which...
read more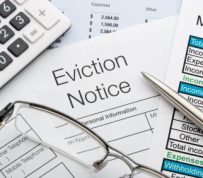 In a member bulletin from September 2015, we reported on a Small Claims Court decision (Finney v. Cepovski, 2015) that created significant confusion as to the appropriate legal venue for a property owner to seek recovery of the cost of damages done by a tenant to a rental unit. In this case, the rental housing provider discovered the tenant had caused, or allowed damage to be done to a rental unit, but it wasn't discovered until after the tenant had moved out due to an eviction order...
read more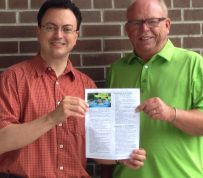 The Quinte Landlords Association is challenging all landlords and tenants in the region to do their part in conserving water. The association has joined forces with Quinte Conservation to educate both landlords and the thousands of tenants in the region how to help conserve the local watershed. The association is distributing the conservation authorities' water savings tip sheet to all of its members and asking that they be put in the hands of tenants. They are also calling on non-member...
read more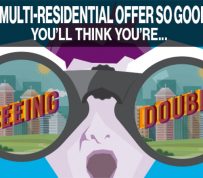 For a limited time, from June 15 – September 30, 2016 Enbridge Gas is offering Novitherm™ Heat Reflector Panels for an increased incentive of $0.40/m3 of gas saved—that's four times our normal incentive—but you need to act now. To gain deeper energy savings, along with the Novitherm™ Heat Reflector Panels we are offering free low-flow showerheads. It's a Win – Win. Enjoy two energy savings measures that will improve your bottom line while enhancing the comfort of your...
read more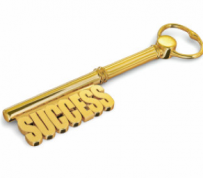 Examine anything you have accomplished in your life and you will realize that you had to be "educated" from the time you were born. Some things are instinctive, such as eating, but generally, someone or some action "taught" you how to cope, such as using a fork and knife. Otherwise, you would instinctively use your fingers to shovel needed nutrition into your mouth. As time went on, your world included more and more education so that you could interact successfully with people as you grew to...
read more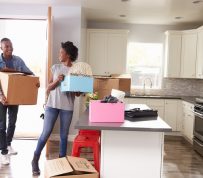 What comes to mind when you hear the word home? You may think about the place where you grew up as a child or currently live with your family. For many, home is a place where babies take their first steps, kids are raised, and important memories are shared between loved ones. One thing is for sure—your rental property isn't just a combination of walls and doors, it's a place where stories unfold. In the property management industry, great apartment marketing involves creating this vision for...
read more